Pravin Togadia found from Ahmedabad Hospital
Today in Ahmedabad in a shocking manner Dr Pravin Togadia VHP leader had gone with a beard person from the city from morning.
As per Crime Branch in a Press Conference by JK Bhatt that yesterday at 10 pm Togadia had gone with a beard person in auto rickshaw. Nobody knows about his whereabouts.
4 teams by Crime Branch have been formed to find out Pravin Togadia.


He has neither reported at Sola Police nor Rajasthan Police has arrested him in connection with the case registered in Rajasthan 10 years before.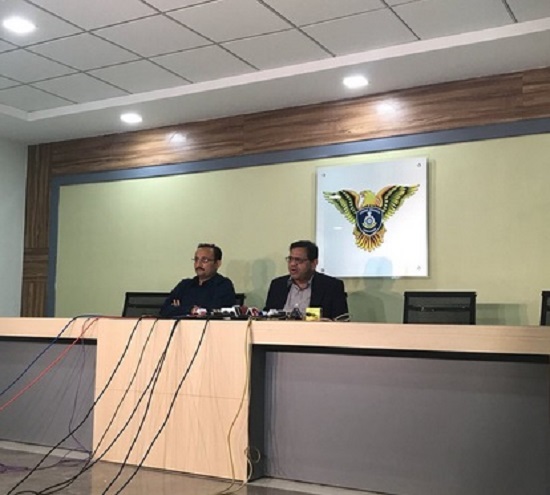 However, VHP workers are worried about their leader and turned up on SG Highway and started Rasta Roko. VHP workers blame that Togadia is arrested by police and taken to unknown security.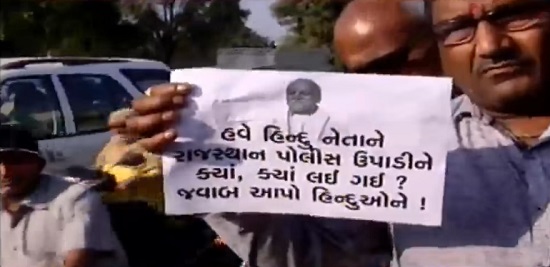 Ranchod Bharwad of VHP worker has gone to Crime Branch to file complaint on Pravin Togadia missing from Ahmedabad. Lastly Togadia's location was found near Nehrunagar.


Togadia is having Z plus security cover. VHP workers are stopping vehicles and bus, making passengers get down from it.
Pravin Togadia found from ChandraMani Hospital in Shahibag; admitted to hospital due to low sugar. Togadia was unconscious around Airport road informed Ranchhod Bharwad of VHP.