Kutch's Rajiben Vankar has been selected for President's Award for her excellent performance in the biodegradable waste and plastic waste management category. On 4th March, 2023, Rajeben Vankar of Kutch will be honored by President of India Smt Droupadi Murmu.
Gujarat's Rajiben Vankar lady From living in a tent to weaving upcycled plastic, how this housewife initiated a successful business from waste Over three decades back, a 12-years-old girl wanted to learn weaving as she saw her family members make beautiful woollen clothes on the loom at their home in Kotey village on the shore of Great Rann of Kutch, Gujarat.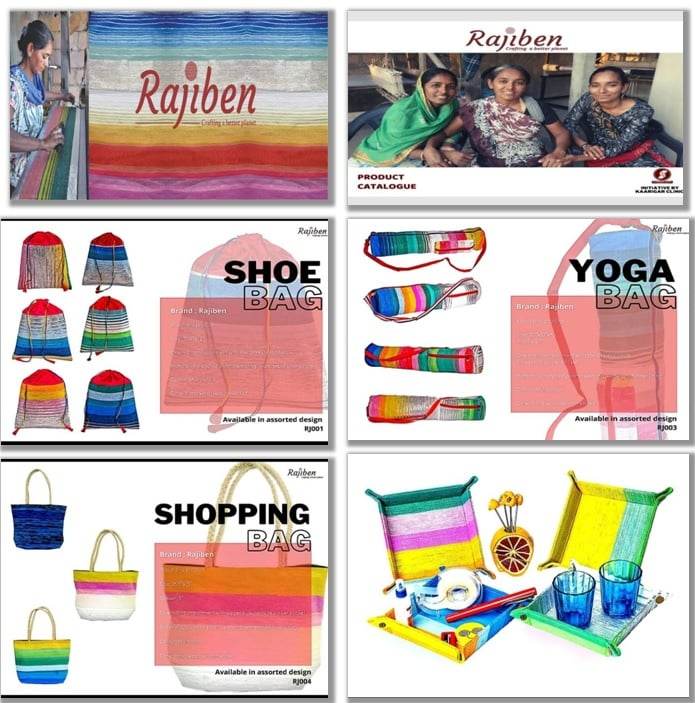 She was born in the year 1979 in Kotay village of Bhuj taluka. Spent her childhood with her parents, 6 sisters and 1 brother in the family, she had a great desire to study, but due to social liability and lack of infrastructure, she could study only up to 2nd standard. Having a large family and low income, she herself used to go to work as a laborer with his mother and also used to do woodworking with his father in the evening.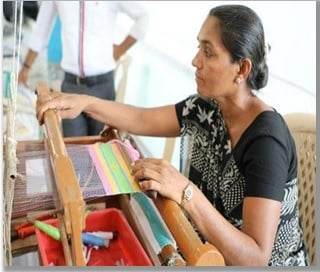 She belonged to Vanker community, which has been practicing weaving for many centuries in the arid landscape of Bhuj in Kutch district. Weaving was strictly dominated by men and girls were not allowed to work on the loom though they could agin and dye the yam. Rajiban Vanker's father preferred forming on the family's small landholding while her uncle and cousin weaved at home. Seeing her interest in weaving, her cousin decided to teach her the family craft discreetly. When her father would be at the form and uncle would go out for selling his woollen products, the cousins would take over the loom. By the time Rajiban 14, she was an expert waiver That year, in 2000, Kutch faced a severe drought and her father's rainfed agriculture was left in losses. Since he did not know weaving, there was no other livelihood option for him. Herfather was surprised when she told him that she could weave. Given the family's situation, he gave me the go ahead and I started weaving with acrylic wool," recollects Rajiben, now 45. At 10, she got married but her in-lawa did not allow her to weave given the societal norms and her husband's good income. Rajben gave birth to two boys and a girl in quick succession. "But my husband suffered a cardiac arrest at work when I was just 20 and passed away. Our kids were very young at that time (2007)," she says.