Ahmedabad, India — The School of Criminology and Behavioural Sciences (SCBS) at Rashtriya Raksha University (RRU) marked a significant milestone on 23 September 2023 with the inauguration of a cutting-edge Psychosocial Care Center at the Hospital for Mental Health in Shahibag, Ahmedabad. Distinguished guests included Chief Guest Smt. Pratibha Jain, Mayor of Ahmedabad; Guest of Honor Prof. (Dr.) Bimal N. Patel, Vice Chancellor of RRU; and Smt. Darshan Vaghela, MLA, among other prominent figures.
This center stands as a beacon in the realm of psychological services, offering comprehensive care to both the correctional administration and the broader community. Its primary objective is to deliver specialized psychological services tailored to the unique needs of individuals within correctional facilities and the community at large.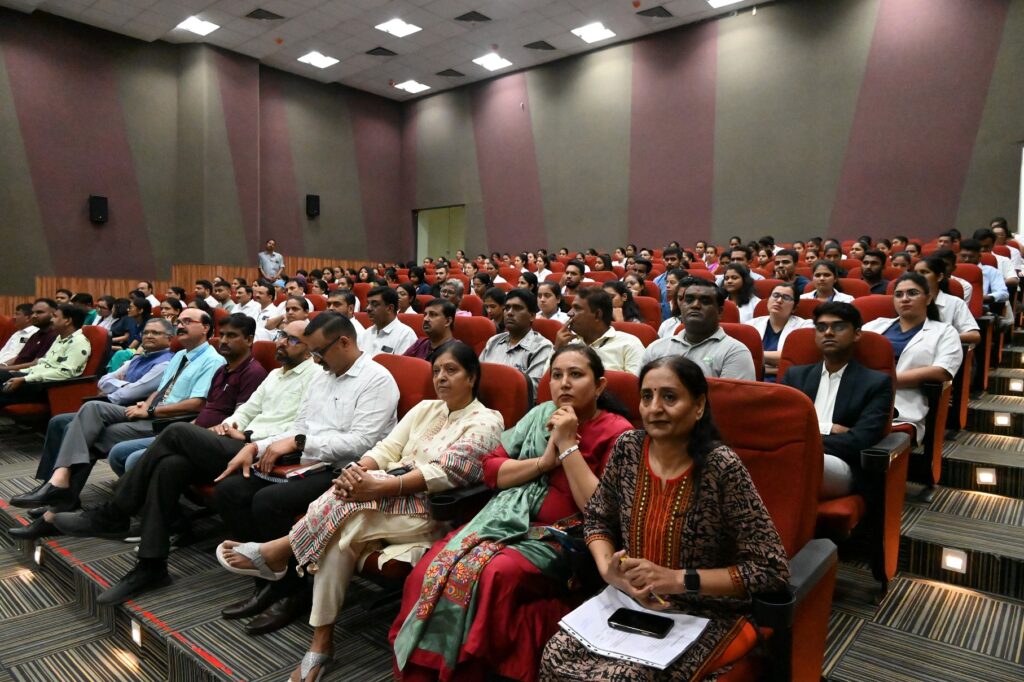 Equipped with a dedicated team of 8 licensed Clinical Psychologists, 24 Clinical Psychology Trainees, and 2 support staff, the center provides an extensive array of services to address mental health and wellbeing comprehensively. The services include Psychological Assessment for diagnosis and treatment, Counseling and Psychotherapy, Psychosocial and Neuro psychological Rehabilitation, Group Therapy, Social Skill Training, Family Counseling, Stress and Anger Management, Mindfulness and Meditation, Substance Abuse Counseling, and Educational/Training Workshops.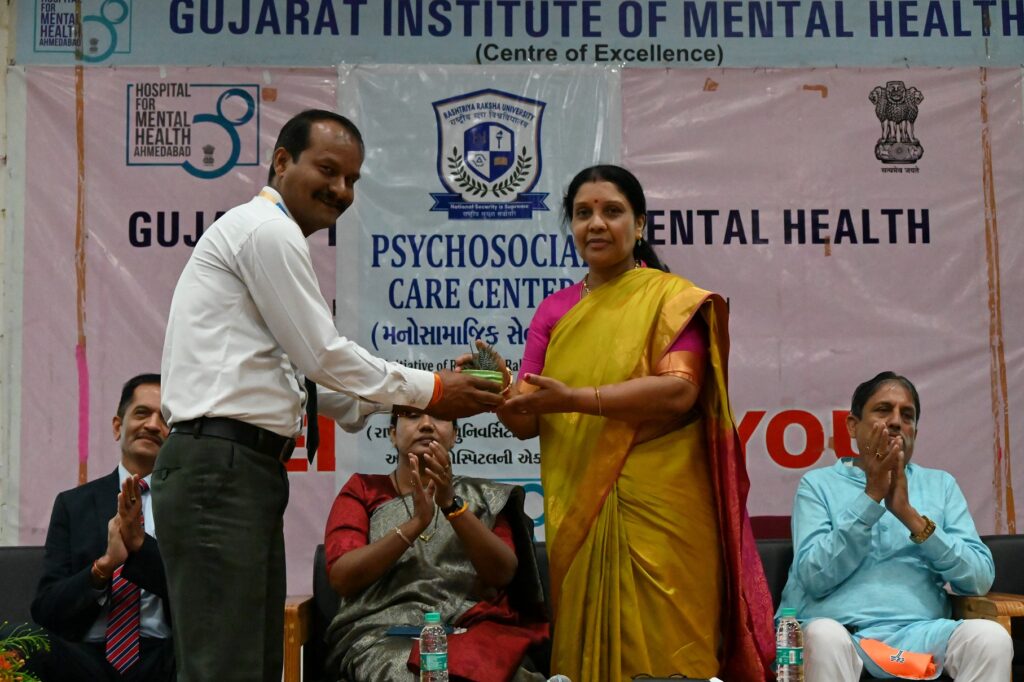 RRU's School of Criminology and Behavioural Sciences endeavors to bridge the gap between psychological care and correctional administration. By offering specialized counseling services within these settings, the aim is to contribute positively to their rehabilitation and successful reintegration into society.
The inauguration ceremony featured speeches from distinguished guests, highlighting the center's significance in promoting mental health awareness and delivering essential psychological support. The event provided a platform for stakeholders from diverse sectors to explore potential collaborations in advancing research and training in criminology and behavioural sciences.
Expressing enthusiasm for the inauguration, Prof. (Dr.) Bimal N. Patel stated, "The establishment of the Psychosocial Care Center is a significant milestone for Rashtriya Raksha University. We are committed to providing holistic care and support to individuals struggling with mental health issues. This center will serve as a beacon of hope and healing for our community."
Dr. Mahesh Tripathi emphasized, "Mental health is an integral aspect of overall well-being, and it is crucial to address psychological concerns with compassion and expertise. The Psychosocial Care Center will play a pivotal role in promoting mental wellness and fostering resilience among individuals." He further added, "The inauguration of the Psychosocial Care Center is a significant milestone for the School of Criminology and Behavioural Sciences, and we are confident that it will make a positive impact on the lives of those who seek our help. We look forward to working with our partners and stakeholders to ensure the success of this initiative."
The inauguration was attended by esteemed guests from the academic, medical, and mental health communities, serving as a platform to raise awareness about mental health while showcasing the university's dedication to advancing research, education, and clinical practice in this field.