Sabarmati Riverfront Sports Park spreading over 45,000 square meters on the western bank of Sabarmati riverfront, will have gaming facilities for sports including tennis, basketball, cricket, skating, kabbadi, among other sports. Pranav Adani, director, Adani Enterprises Limited accompanied by officials from AMC Ahmedabad Municipal Corporation, said the project will open a "new chapter" for sports in Ahmedabad. Its also a tribute to city's rich history and a stepping stone for the future sporting legends. Adding that the Sports park houses specialised academies that would introduce children in the age group of 5-7 years to a multitude of popular sports.

Adani Sportsline won rights for the Sports Park through stringent bidding process and today, 2nd September, the park was inaugurated by Ahmedabad Kirit Parmar, Pranav Adani, Director of Adani Enterprises Limited, Mithali Raj, Former Captain, Indian Women's Cricket; Arun Singh Rajput, Ahmedabad Municipal Corporation Officer; Bhaskar Bhatt, Hitesh Barot, Chairman, Standing Committee; Kaushik Jain, MLA; Amitbhai P. Shah, MLA; Surendra Patel, Chairman, SRFDCL Project; Dr. Kiritbhai Solanki, M.P.; M. Thennarsan, Ahmedabad Municipal Commissioner, Keshav Verma, IAS (Rtd.), Chairman, SRFDCL; Gita Patel, Dy. Mayor; And Rajesh Dave, Chairman, Recreation Cultural and Heritage Committee.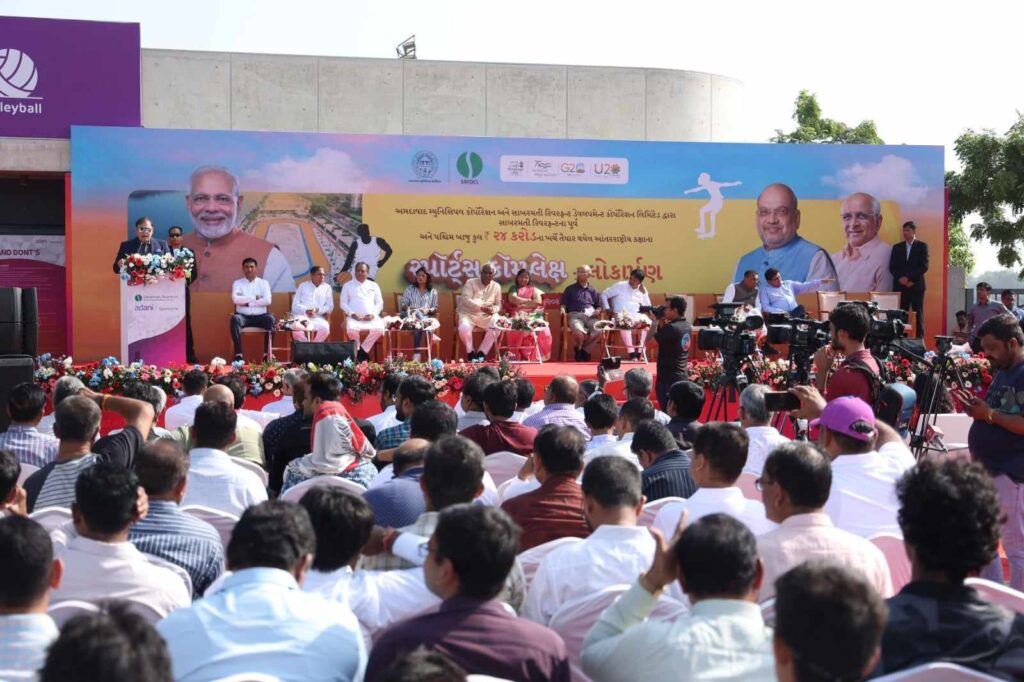 The Sabarmati Riverfront Sports Park, is open to all. It has a jogging track, gymnasium and children's play areas, as well as several cricket pitches and courts for pickleball, basketball, volleyball and tennis. In addition, a skating rink with skateboards will be available for visitors and learners. Sports Park encourages wider participation in sports by providing access to people of all ages and backgrounds with the option to book slots and enjoy the game.