2-days exhibition at Adani Corporate House (ACH) showcasing handicrafts does brisk business
Ahmedabad, 3 November 2023: The Adani Foundation launched the Sathwaro Mela, a two-day event at ACH, Ahmedabad, showcasing India's diverse arts and crafts. In its inaugural edition, the event featured an inspiring array of handmade products made by 20 self-help groups (SHGs) and artisans from across the country. With a focus on empowering artisans and preserving cultural heritage, the event bridges the gap between artisans and consumers. Through this platform, the Foundation aims to promote sustainable livelihoods and economic growth.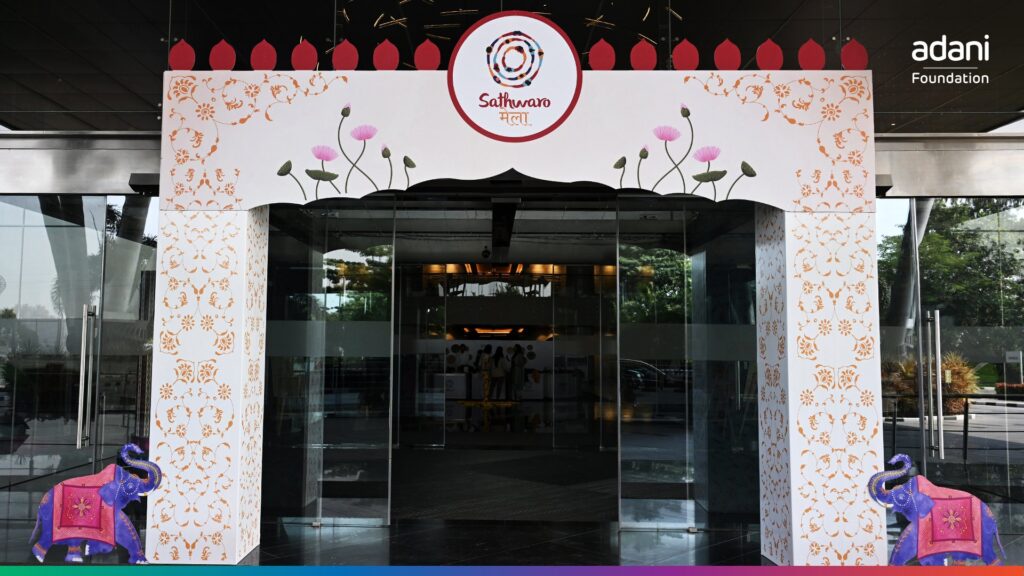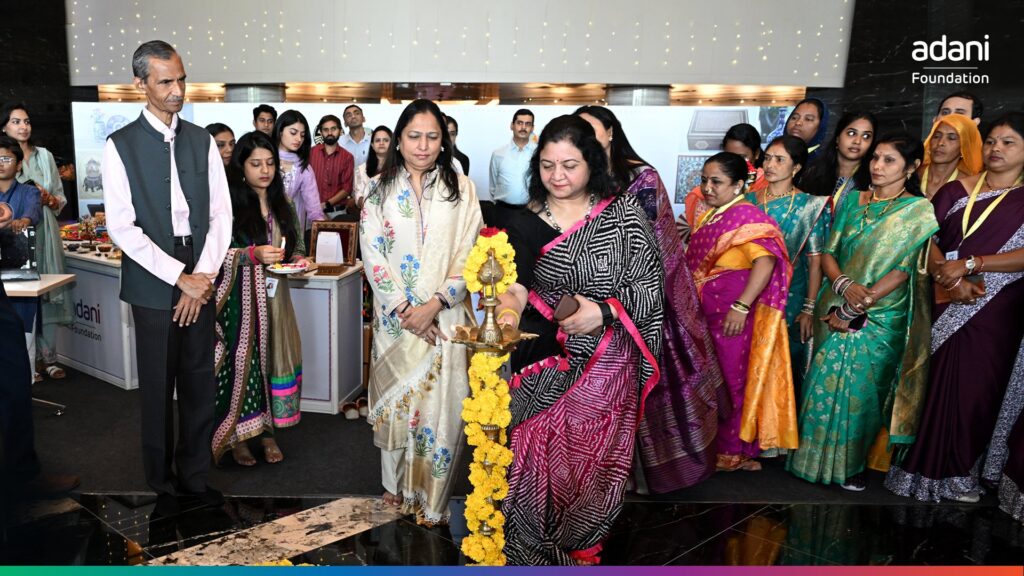 From Singrauli's (Madhya Pradesh) Sikki craft to Mundra's (Gujarat) Soonf and mud work to Maharashtra's Warli art to Kattupalli's (Tamil Nadu) palm leaves products and Vizhinjam's (Kerala) coconut shell items, a variety of handicrafts were on display. The exhibition received an overwhelming response from the visitors, who had so many traditional and contemporary crafts – each narrating a story of India's cultural richness – to choose from and purchase.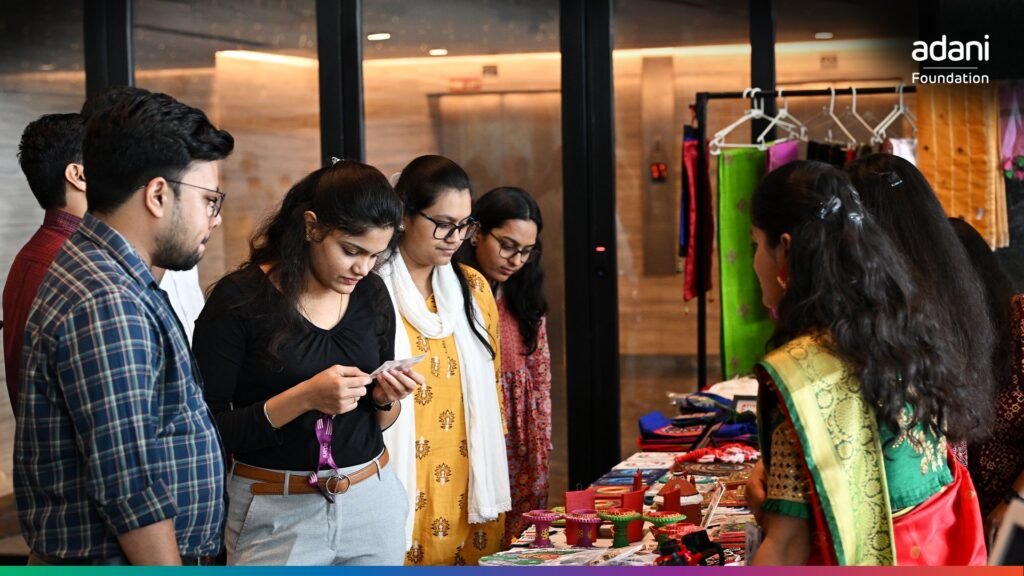 Standing at her stall and explaining the craft of Sikki painting to a potential buyer gives Usha a sense of pride. She always wanted to do something on her own and the Sathwaro initiative has given wings to her dream. "Sikki painting is a difficult craft created out of paper made from golden stems of sikki grass, which the women make themselves," she says. She is confident that with the Foundation's support she and her group will be able to reap benefits that will translate into profits. In all, the two-day event did a valuable business of over Rs 6,50,000 and created awareness about dying arts among visitors including Adani Group employees.
Sathwaro Mela gave space to dying arts like Rogan Art, which has its roots in Kutch, Gujarat. This traditional textile technique involves intricate and colourful patterns on fabric using castor-based paints.
Unfortunately, this exquisite art is facing risk of extinction as only one family continues to practice it. Another dying craft, practiced by only few artisans, showcased at ACH is Surat's Sadeli craft. In this art form, artisans intricately combine wood and metal to create geometric patterns, resulting in stunning and colourful veneer work. Artisans often struggle economically due to lack of access to contemporary markets. The Foundation'sobjective it to provide them a platform where they can showcase their products and sell them at a profitable rate. Sathwaro Mela at ACH was an initiative to link the artisans to Adani's corporate gifting programme and open doors to potentially profitable market. It aims to provide artisans a steady income source, significantly enhancing their financial stability.
"There's a requirement to contribute towards maintaining cultural identities at the national level," says Mr. Vasant Gadhavi, Executive Director, the Adani Foundation. "There is also a need to promote cultural handicrafts globally that will generate awareness and support artisans and their crafts. Through the revival of ancient crafts, Sathwaro aims to inspire younger generation to carry forward their cultural legacies. It also aims to align with Sustainable Development Goals (SDGs) related to economic growth, sustainable livelihood, and cultural preservation."
Sathwaro means together and its logo embodies unity, representing the strength of holding and embracing one another. Sustaining art and artisans, Sathwaro strives to empower artisans through fresh and contemporary designs while meeting modern demands. At the exhibitions, artisans learn the importance of marketing and quality control that help them with design precision and maintaining the quality of craft items as per the demands of the market.