Filmmaker Shoojit Sircar has revealed that megastar Amitabh Bachchan agreed to do "Pink" barely after five minutes of its narration as the megsatar trusted the makers blindly. "Mr Bachchan came when we had developed more than half the idea of 'Pink'. We were not sure if he would do it. We took a chance as we thought he has a certain trust factor as we worked together in 'Piku'," Shoojit told PTI. "He trusted us blindly. He agreed to do the film as I was there on board as a producer for 'Pink'. We are answerable to him and our audience, so we make sure what we are making is a great film," he said.

According to the "Vicky Donor" helmer, he has always given challenging roles to the actor in his films. "In all the three films that I have done with him, I have given him different and challenging roles. In both 'Shoebite' and 'Piku', he felt he was challenged as an actor. We had to challenge him as an actor for the role in 'Pink'," Shoojit said. In "Pink", which is directed by Aniruddha Roy Chowdhury, Bachchan plays the role of a lawyer.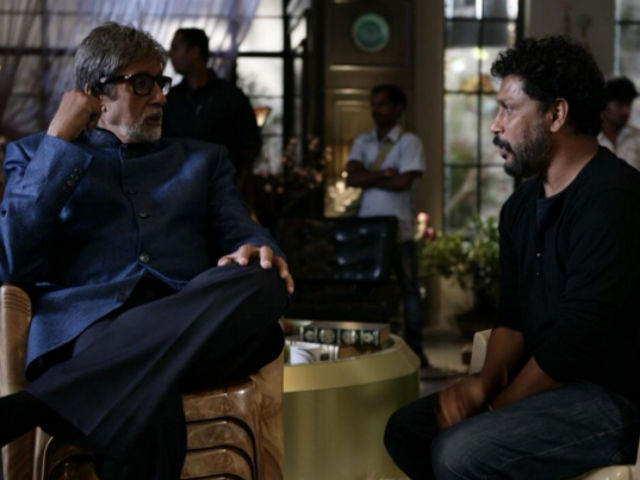 Without killing the element of suspense about Bachchan's role, Shoojit said his part in the film is doubtful and beyond this he cannot reveal any details. After Bachchan came on board for this film, Shoojit director had to rework a lot on his character. "When he came on board it was an added responsibility for us as we couldn't have gone wrong as he had trust in us. This is not a gimmick kind of a film. Also, as the subject is serious we had added responsibility," he said. According to Shoojit, the preparation for the film was tough for Bachchan. "He (Bachchan) did a lot of hard work, he did lot of rehearsals, read lot of research material and editorial articles. He used to often ask us lot of questions, he used to ask why this or that," he said.


Shoojit thinks the 73-year-old star is young at heart and is very enthusiastic about work even today, after being in the industry for over four decades. "He is same as I had met him for the first time. He is young at heart. He is like a 17-year-old college boy who wants to do lot of things and he gets excited to do new things," he said. "After working for over 40 years he gets excited and is enthusiastic when he gets to do a brilliant scene. He jumps over it. I haven't seen this in many actors," he said. Shoojit also immensely admires Bachchan's discipline. "I haven't seen such a disciplined actor, it's rare to find someone like him. He respects everyone." Also starring Taapsee Pannu, Kirti Kulhari, newcomer Andrea Tariang and Angad Bedi, "Pink" releases on September 16.