Completes the ŠKODA 5-star safe fleet With top marks in Global NCAP tests
Furthers the ŠKODA legacy with a 5-star for both child and adult occupants
Massive mandate for INDIA 2.0 and made-for-India MQB-A0-IN platform
Scores 29.71 for adult and 42 for child occupants
Highest safety markings ever among Made-in-India cars
Makes SLAVIA the safest car as per the Global NCAP ratings and safest family car in India
ŠKODA AUTO India now has fully 5-star safe, crash-tested fleet
Mumbai, April 5, 2023 –ŠKODA AUTO India's safety and crash-worthy prowess continues to grow in stature as the SLAVIA sedan scored a full 5-Stars out of 5 at the Global New Car Assessment Programme (Global NCAP) crash tests conducted recently. This also makes the SLAVIA the safest car ever tested by the Global NCAP, furthers the cause of Safer Cars for India, and makes ŠKODA AUTO India's only manufacturer to have a fleet full of crash-tested cars that have 5-stars for both adult and child occupants.
Commenting on the safety standards set by the SLAVIA, Mr. Petr Šolc, Brand Director, ŠKODA AUTO India said, "As part of our strategy at ŠKODA, there is no compromise on safety for our customers. I am delighted to share that our second INDIA 2.0 car – SLAVIA has received a 5-star rating in the Global NCAP safety test. This perfectly matches our brand values of Safety, Family, Human Touch. We sincerely appreciate our customers, who decided to buy ŠKODA products, and are extremely happy that we can offer them the safest cars in the market. With a comprehensive approach to safety, we have a fully-tested range of 5-star safe cars. It is a stamp on how we have always focused on quality, durability, and safety of our cars. Safety is at the core of our strategy and we will continue to build cars with this philosophy."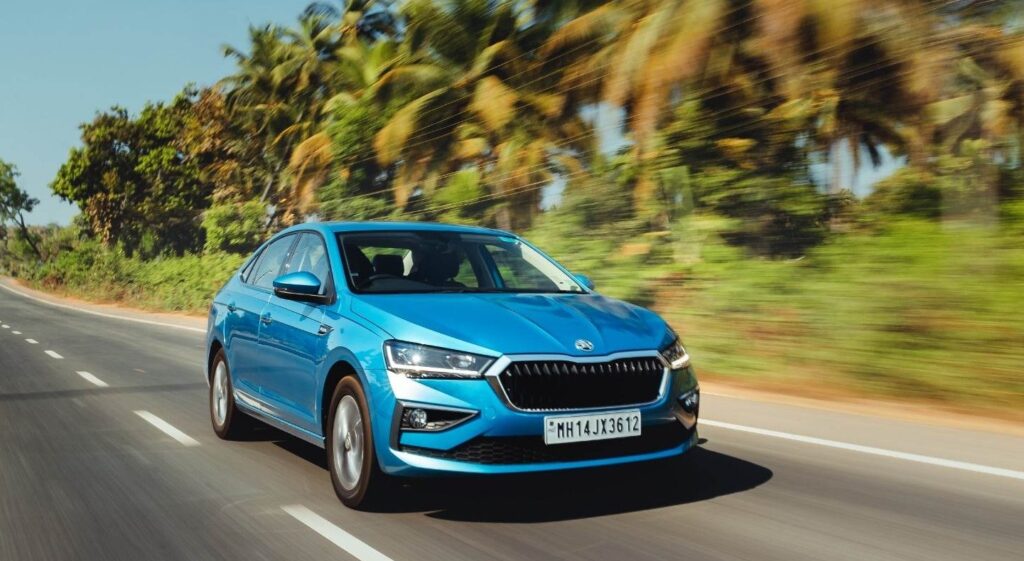 The SLAVIA was designed with a high focus on localisation, lower costs of ownership and maintenance, while maintaining ŠKODA's dynamic driving traits and zero compromise on safety. It was tested internally for a variety of impacts. The SLAVIA was designed from the ground up keeping safety in mind. Its skeletal structure is laser welded. The structure comprises of high strength steel,and has been built to mitigate and absorb the impact of the crash across the outer shell of the car than the inner cabin. This rigid and impact-absorbing body structure complements the bevy of active and passive safety technologies making the SLAVIA an entirely safe car from the inside out.
The SLAVIA is equipped with upto 6 airbags,electronic stability control, multi-collision braking, traction control, anti-lock brakes, ISOFIX mounts for child seats, Top Tether anchor points, rain-sensing wipers, automatic headlights, and tyre-pressure monitoring, among others.
Out of a maximum of 34 points, the SLAVIA scored 29.71 for adult occupation earning it a separate 5-Star for adult occupation. In the case of child occupants, the sedan scored a 42 out of 49 points to get 5-stars in child safety. This makes the Slavia the safest car ever tested by the Global NCAP as per the newer, stricter test protocols.