By Darshana Jamindar
A small kid of one and half years old was found abandoned in Gandhinagar at gate of Pethapur Swaminarayan temple.
People have gathered around the sweet and innocent small kid. Gandhinagar Police has been informed about finding a small kid.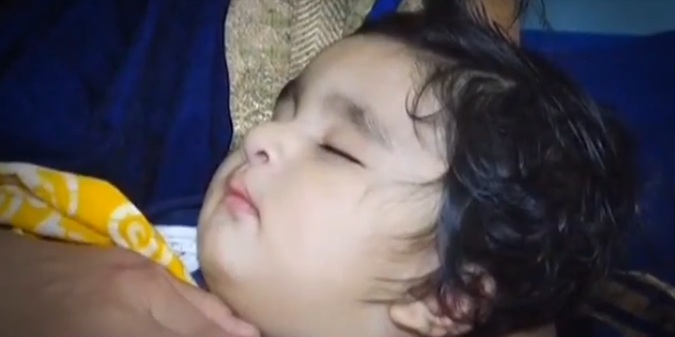 It is and appeal that anyone finding information about parents of the kid are requested to contact Gandhinagar / Pethapur police and help small kid help find his parents and reach home safely and go in safe hands.
Gujarat state home minister Harsh Sanghavi visited Pethapur Civil Hospital to meet small kid and briefed media about arrangements made by government.