Sunny Leone in Ahmedabad ahead of launch of Karenjit Kaur – The Untold Story of Sunny Leone Season 2
Today Bollywood star Sunny Leone visits Ahmedabad ahead of the launch of  TV series Karenjit Kaur – The Untold Story of Sunny Leone Season 2 on ZEE5.

Sunny interacted with media and replied very frankly on personal aspects on her life, as her upcoming movie is a biopic.
At one point Sunny got emotional while talking and watching audio visuals of the movie.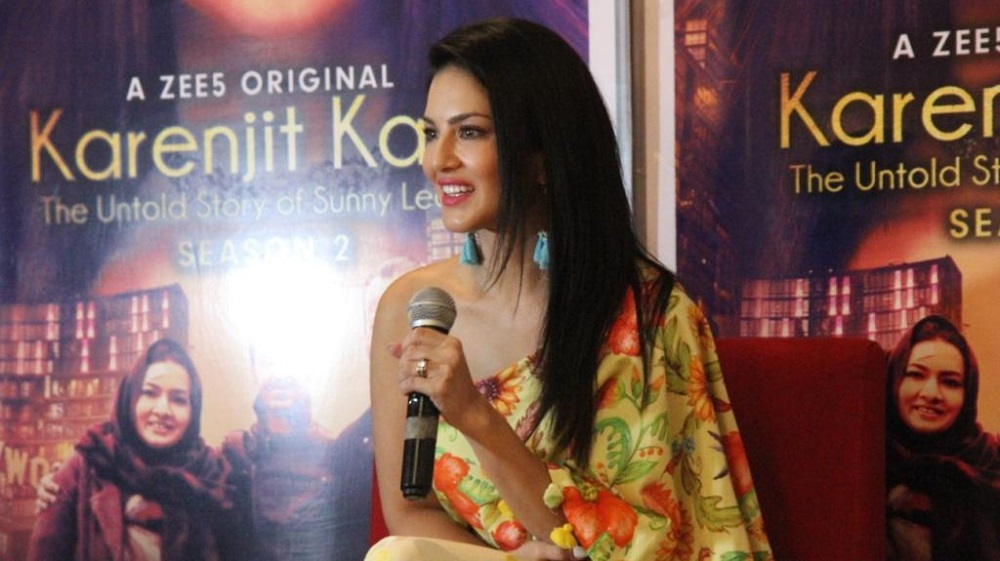 She was grateful to people for love and support that she got during Season 1 of the movie. Sunny revealed more personal facts in season 2.
Replying on her Surname Kaur, she said I am aware about the controversy but cannot help it as it is my surname by birth given by my family.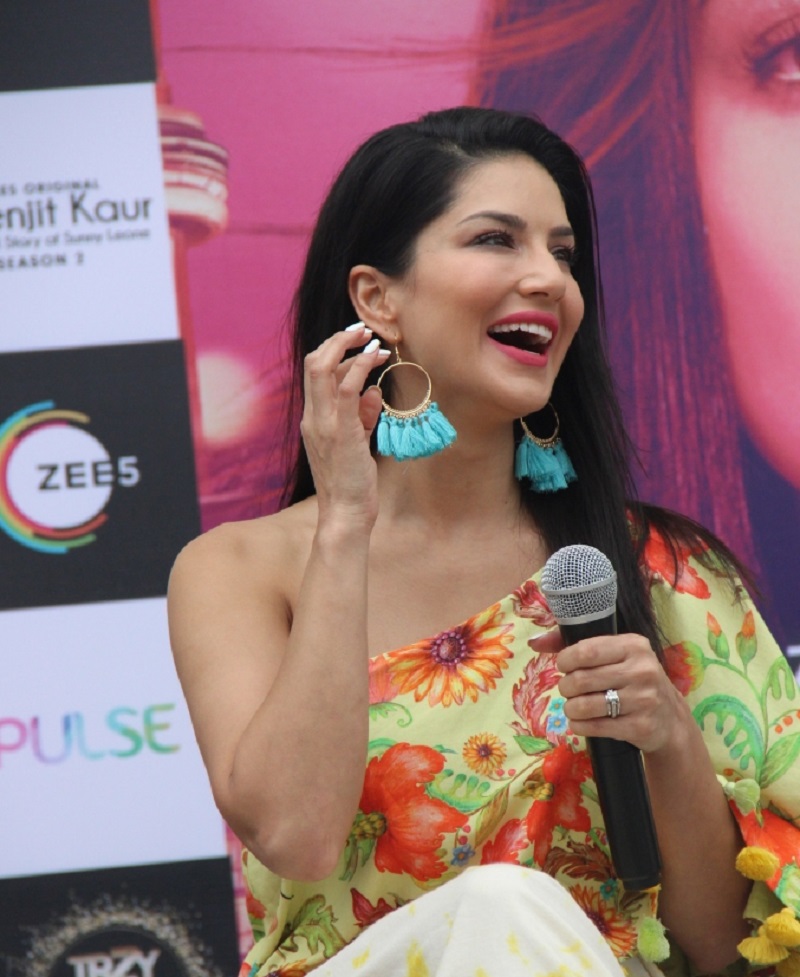 The plot of the TV series Karenjit Kaur revolves around a middle class Sikh girl and a journey from an innocent girl to and adult star and a Bollywood actress.
In her family she gets support from Daniel and kids. Also, has a brother who is very dear to her.
Karenjit Kaur Vohra, known by her stage name Sunny Leone, is a Canadian-born Indian-American actress and model, currently active in Indian film industry.
As far as Gujarati food is concerned, she loves to have it and would enjoy in Ahmedabad before she returns.
TV series is releasing on 18th September on ZEE5. During earlier part of the day actress visited Karnavti University.