Today in Surat, at Limbayat there was a friction between police and localities over killing of cow. Police lathicharged at crowd. Angry mob throw stone at police , broke shutters of shop and set a cabin on fire.
7 to 8 cows were rescued from from barn.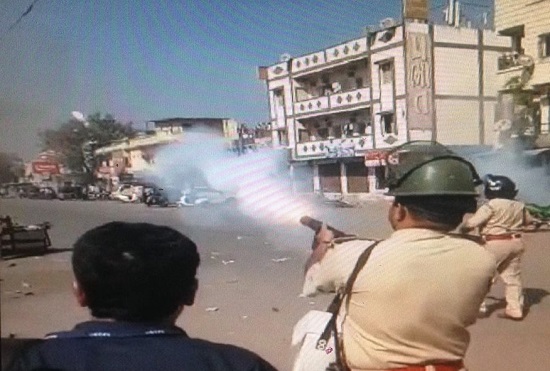 Police of 4 areas reached the site and burst 15 tear gas shell. 20 people were arrested and 1 PSI was also injured in the incident.
Police commissioner Surat has appealed people to maintain peace.