Yesterday night in Surat, PAAS Patidar Anamat Andolan Samiti members burnt effigy of ex IPS DG Vanzara and minister Nitin Patel. Vanzara had insulted statue of Sardar Patel by offering a garland with plastic gun in Surat.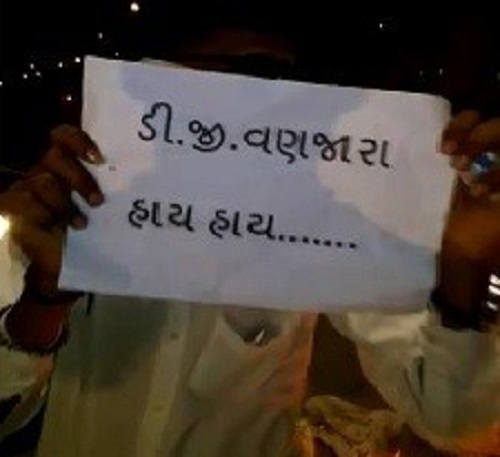 Protestors were really PAAS members or not is doubtful as they had tied their faces with handkerchief. Nitin Patel visited Surat for opening of TBR and ICU section of New Civil Hospital. Patel attended function of a private hospital also.
On EBC issue, Patel replied to media that EBC issue has been resolved and students can avail its benefit from current semester with a proof of income .