Surat road accident: 5 killed and 15 injured in Surat to Dwarka bus accident
Yesterday a bus from Surat  to Dwarka going for marriage ceremony met with road accident near Bharuch Narbipura on NH 8.
Bus with RTO number GJ 14 X 5777 met with an accident on NH 8. Front part on driver side was badly damaged in the accident.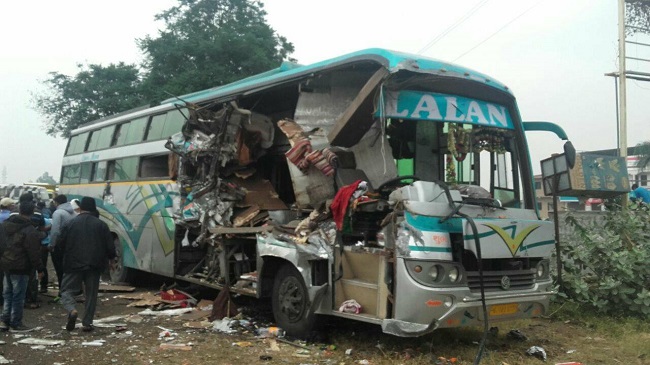 In the road accident, 5 persons were killed and  15 to 20 persons were injured. Injured have been admitted to Bharuch Civil Hospital. 4 persons were killed including a bride.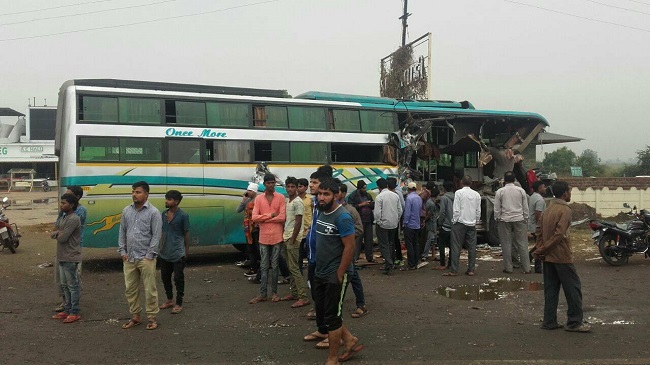 Victims belonged to Parvat Patiya area of Surat.
Scenes of traffic jam on NH 8 were created near Bharuch.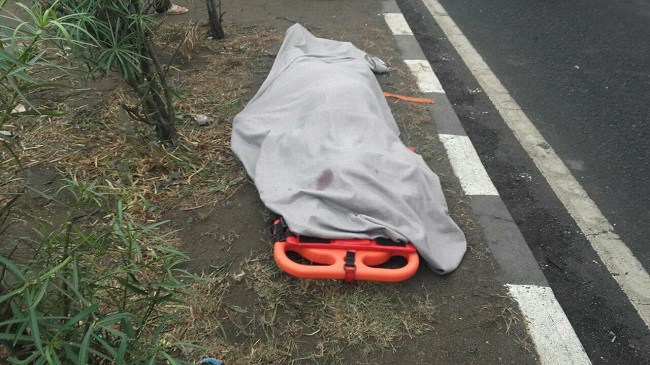 SIMILAR LINKS "Surat","road","accident"
#Surat: in #road #accident 2 #killed and 17 #injured in #Sachin area https://www.gujaratheadline.com/surat-in-road-accident-2-killed-and-17-injured-in-sachin-area/ #Gujarat
#Surat: #car #accident near #Kharel;1 seriously injured https://www.gujaratheadline.com/surat-car-accident-near-kharel1-seriously-injured/ #Gujarat
#Surat: #Truck #Bike #accident kills 2 persons on #Palsana Highway https://www.gujaratheadline.com/surat-truck-bike-accident-kills-2-persons-on-palsana-highway/ #Gujarat #Gujaratheadline
#Surat: 5 #killed in #car #accident; car #fell into #Valthana #canal https://www.gujaratheadline.com/surat-5-killed-in-car-accident-car-fell-into-valthana-canal/ #Gujarat
RELATED "Surat Police Link"
http://spsurat.gujarat.gov.in/spsurat/default.aspx