Tearful Adieu to Sridevi by Bollywood and fans
In Mumbai, Bollywood actress's mortal brought to Celebration Sports Club, where people pay their last respects to the great actor pan India, funeral to take place later today afternoon.
Entire Bollywood feel grieved and has rushed to see their co-star finally. Actors including Karan Johar, Shubhash Ghai, Ajay Devgn, Kajol, Tabu, Chiranjivi, Deepika, Rekha, Karishma Kapoor,  jackie Shroff, Shabana Azmi, Javed Akhtar, Shahid Kapoor, Jacquline Fernandez, Anupam Kher, Sushmita Sen, Vidya Balan, Hema Malini with daughter Esha Deol, Madhuri Dixit, Jaya Bachchan with daughter Shweta, Saroj Khan, Aishwaria Ria, Raveena, John Abraham, Vivek Oberoi, Sanjay Leela Bhansali,  Annu Mallik, Nitin Mukesh, Neil Nitin Mukesh, Sanjay Kapoor, Rhea Kapoor, Harshvardhan Kapoor have bid Farewell to Sridevi.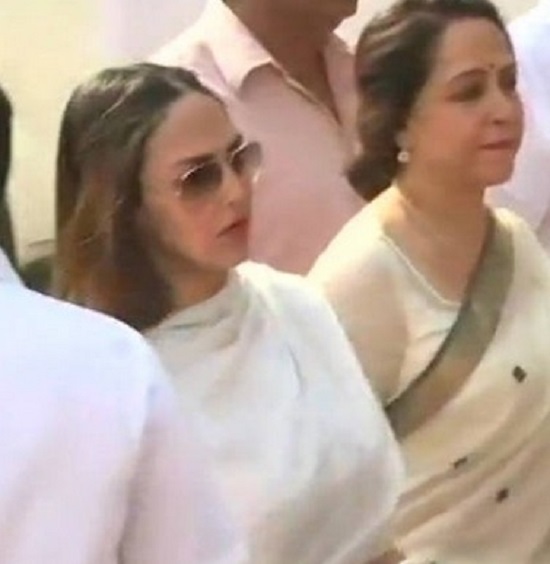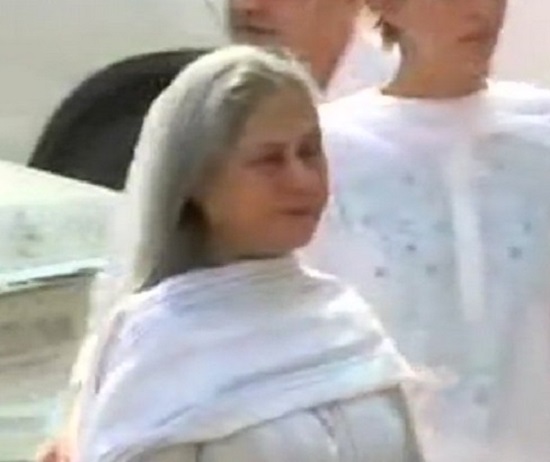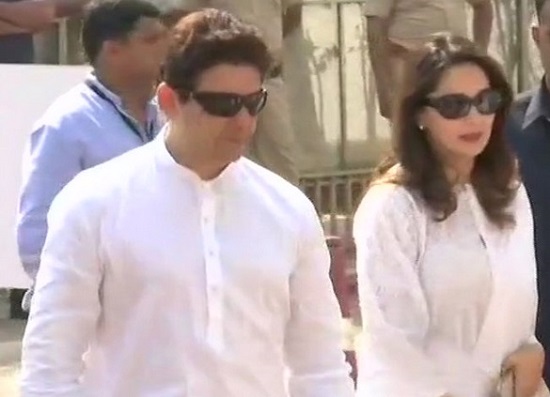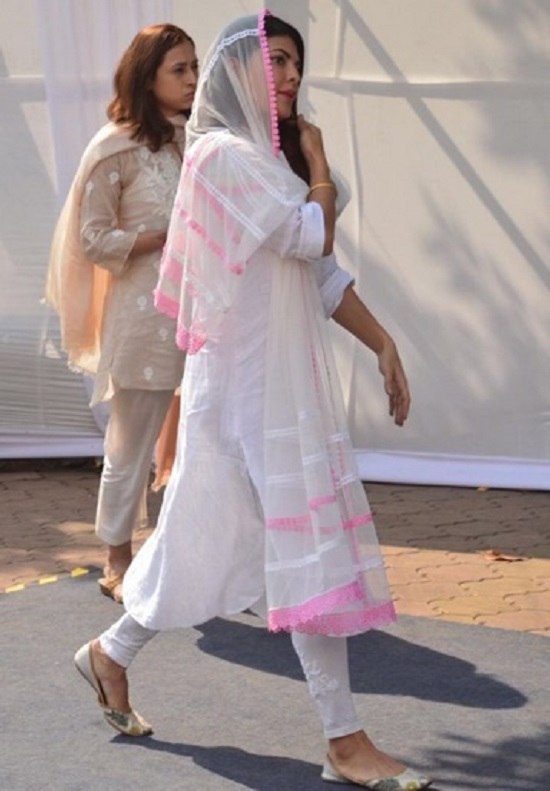 Amitabh Bachchan will directly reach at Crematorium.
Sridevi will be cremated at 3:30 pm in Ville Parle Crematorium.