Today Vishva Hindu Parishad VHP, Bajrang Dal organized, Durga Vahini a special Free Show of the controversial and talk of the town Bollywood movie "The Kerala Story" at WideAngle Multiplex theatre in Ahmedabad. There were two shows organized by Hindutva Organisation based from Chandlodia group of Vishwa Hindu Parishad and a few social activists and philanthropists. Two shows of 8:30 am and 11:30 am were organized for more than 500 girls and women in age group of 18 to 40 years. The show received overwhelming response from all supporters and girls and women.
BJP Youth leader Dr Rutvij watched the movie and conveyed his message about movie.
Invitees at the show included members of the Hindutva organisation, religious leaders, and others.
VHP has urged  state government to make the movie Tax Free.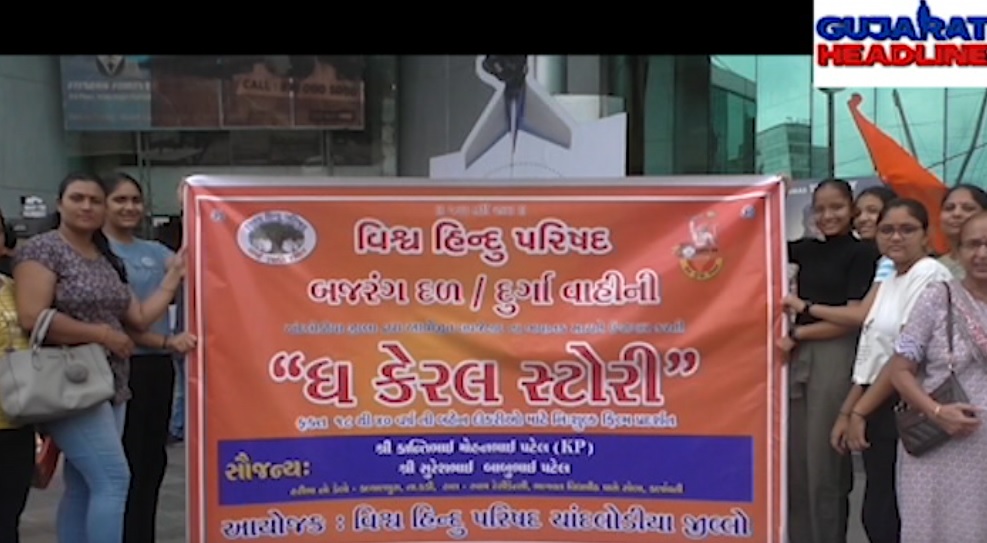 The movie leaves greater impact on minds of viewers on exploitation done of girls of Kerala and being used for a specific motive by terrorists group.
The "Kerala Story" movie has been in controversy since it was released on May 5. The movie has been produced by Vipul Shah.