Today in Ahmedabad, Actor Tiger Shroff and Gorgeous Jacqueline Fernandez promoted their upcoming "A Flying Jatt". While superhero films are usually out-and-out action films, 'Flying Jatt' is an action comedy. Considering Tiger will be showcasing his martial arts in the film along with comedy.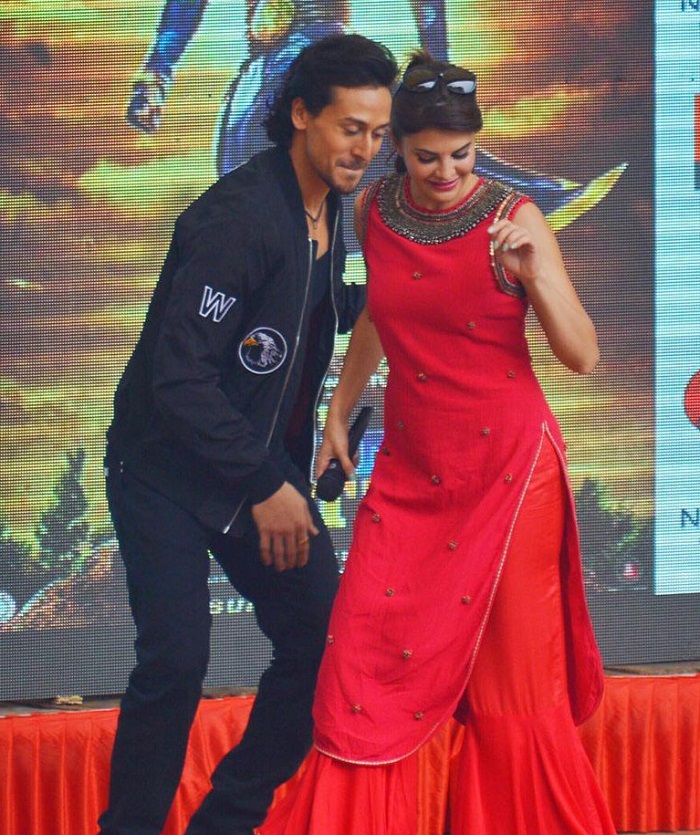 Tiger and Jacqueline also promoted their movie in a private college were we spotted both of them dancing and having lots of Masti with students. Tiger did some stunts and also flaunted his six pack abs at the college visit.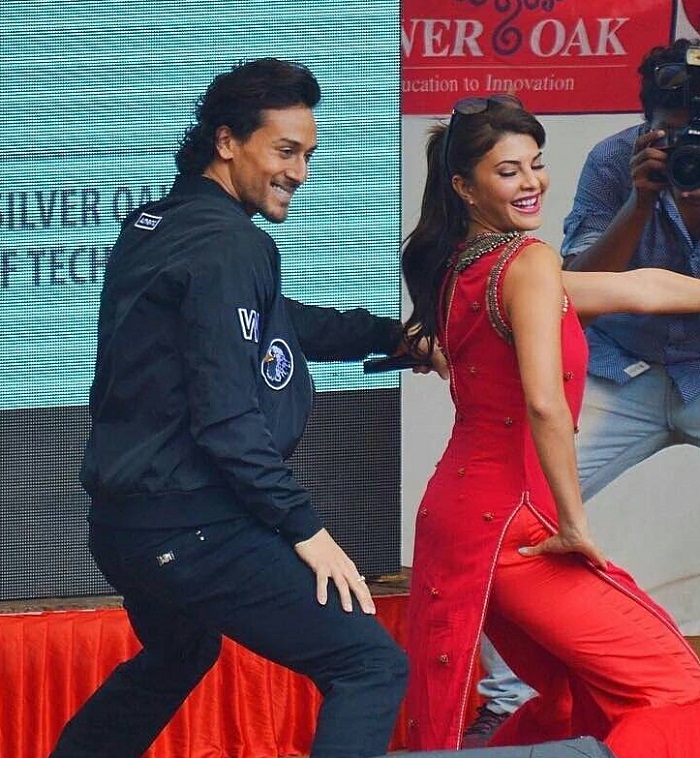 "Since childhood, I have been a fan of Spider Man because, according to me, he has the maximum humanity; he is very human, very mortal. So he even gets hurt. He has a poor background, but when he wears the costume, he forgets all of that, all the pressures of the society on him. He's just a different guy and he is just living his life; he is just a boy saving the world. So I really like that aspect and one day I want to become Spider-Man," Tiger expressed.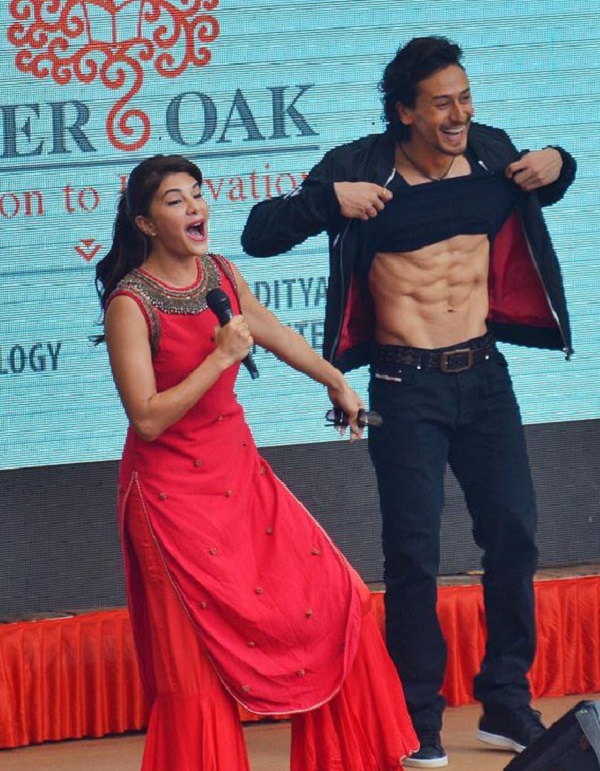 He added: "Since childhood, I wanted to become a superhero. When I do anything in real life, I believe that I am a superhero, like in the way I fight, dance or jump. It was a dream come true when Remo (D'Souza) sir offered me 'Flying Jatt'."I think my character is a different kind of superhero, a superhero with a twist basically," Tiger explained further.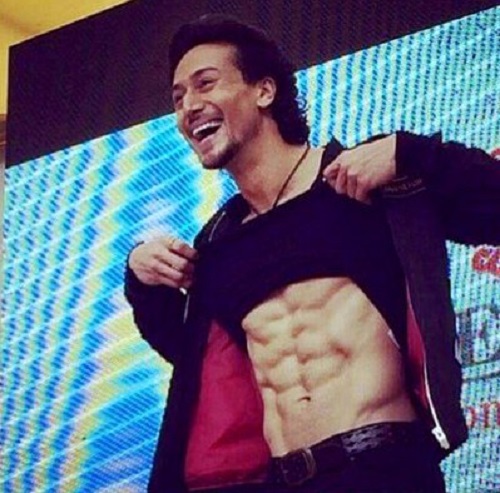 A Flying Jatt is touted to be India's youngest superhero. Tiger will be battling a super-villain played by Nathan Jones (of Mad Max: Fury Road fame) in A Flying Jatt. The professional wrestler-turned-Hollywood actor is known for playing villainous roles in the west. Tiger Shroff and Jacqueline Fernandez also launched their peppy new song "Beat Pe Booty" in Ahmedabad.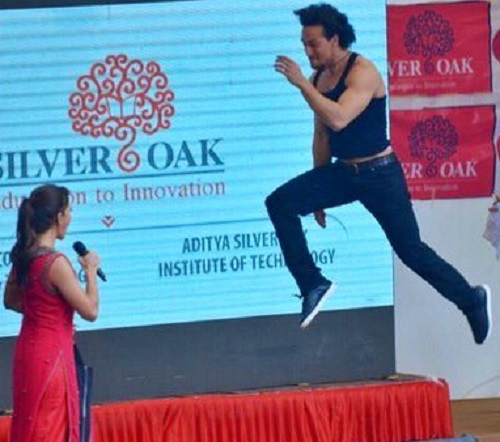 Here is the Hot New song "Beat Pe Booty" from A Flying Jatt:-
'A Flying Jatt' is set to hit the screen on August 25.