Ahead of upcoming VGGS2024 Vibrant Gujarat Global Summit 2024 in presence of Gujarat Chief Minister Bhupendra Patel, 8 MoUs (Memorandum of Understanding) for setting up various industries in the state with a total investment of ₹ 5115 crores were signed between the state government and various industrialists at Gandhinagar today.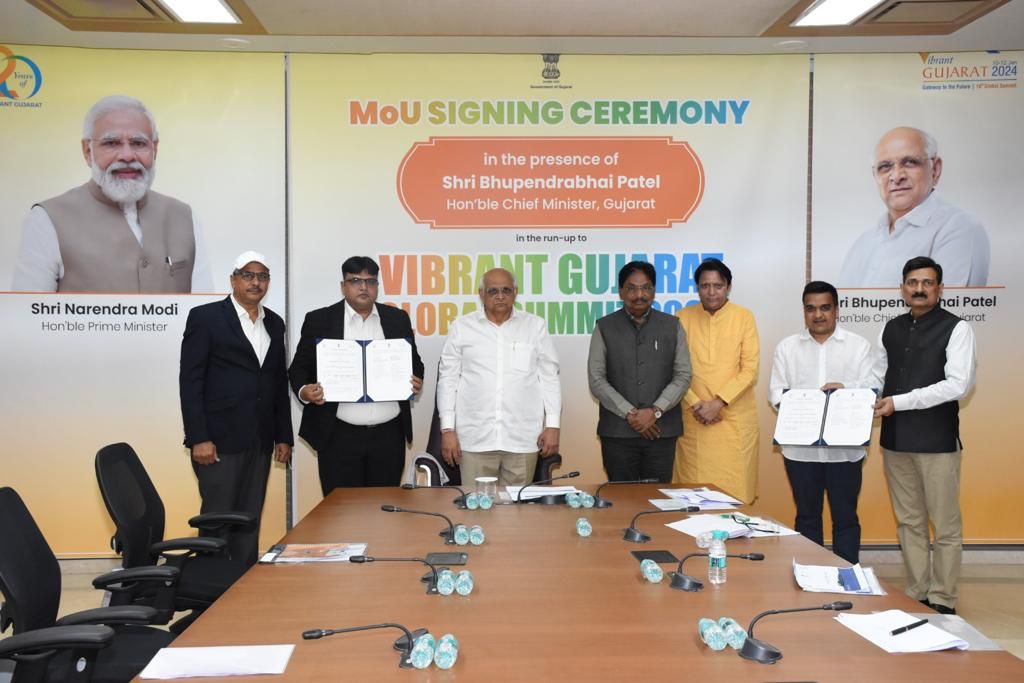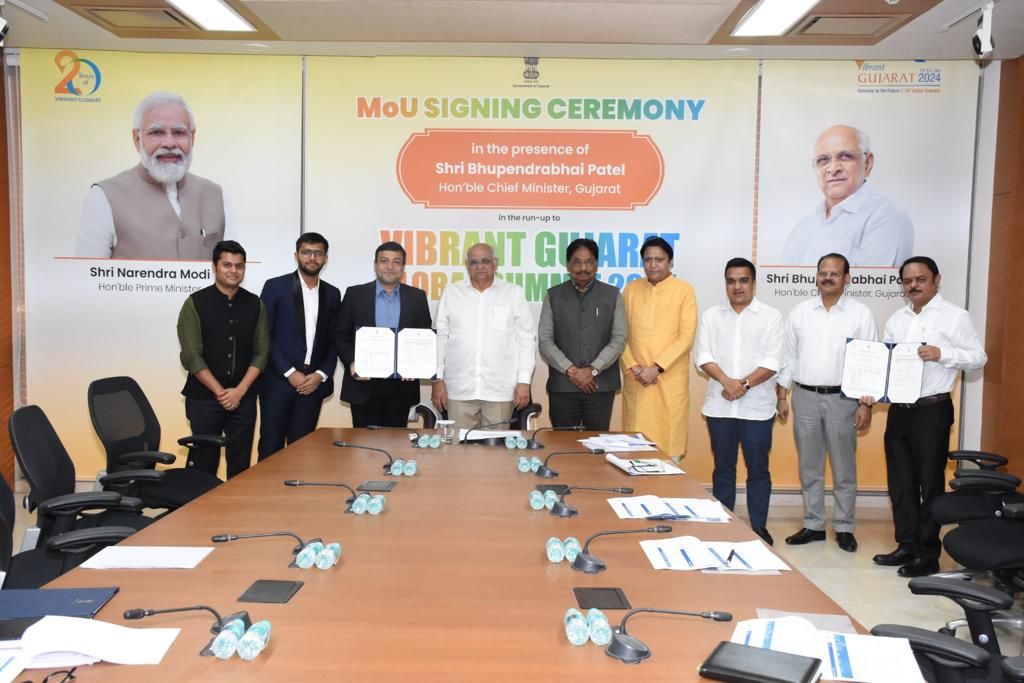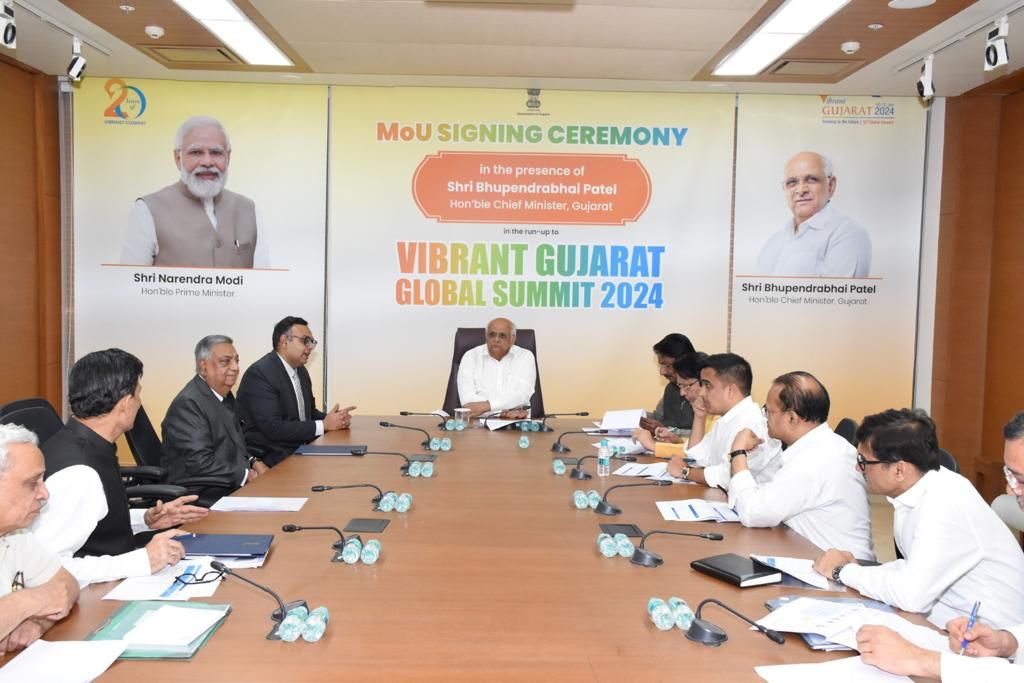 Under this programme, MoUs for total investments of ₹ 1770 crores for Medical Devices and Biological Manufacturing, Drugs and Injection, Tablet, Capsule, Bulk Drug Production in the Pharmaceutical sector were made. Apart from Pharmaceutical sector, MoUs were signed for investments of ₹ 3000 crores in Engineering, Auto and Auto Parts sector and ₹ 205 crores for Logistics Park and ₹ 140 crores for Fabric Production of Man-made Spinning Yarn.

Gujarat Mijisters Rushikesh Patel, Balvantsinh Rajput, Harsh Sanghavi and senior officials from state administration were present at MOU signing ceremony with Industry representatives.