Will give send off to BJP says PAAS convener Narendra Patel
Today in a major revelation PAAS Patidar Anamat Andolan Samiti convener Narendra Patel from Mehsana said that I was forcefully offered money worth Rs 1 crores by BJP Bharatiya Janta Party to join the party.
Narendra Patel stated that as a token he was offered Rs 10 lakhs today and tomorrow Rs 90 lakhs is due.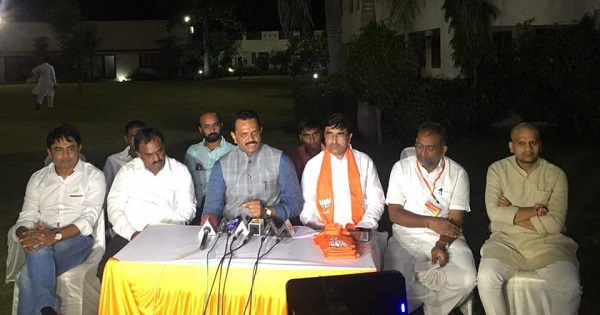 PAAS Convener made revelation before media and tabled Rs 10 lakhs. He also expressed his wish to give away this money to Patidar victim families in presence of 5,000 Patidars from Mehsana tomorrow.
Narendra Patel clarified that the deal was fixed by Varun Patel of PAAS. On money, no one has right except Patidar victims as it does not belong to Varun or BJP added Narendra.
He firmly said that we will give send off to BJP this time. I am tru Patidar and I will be loyal to my community.
However, BJP spokesman Harshad Patel denied the charges on BJP saying its a conspiracy against them.