Today a bubbly pair of beautiful Warina Hussain and handsome Aayush Sharma visited Ahmedabad.
Warina and Aayush in lighter mood talked to our correspondent and shared facts about the movie.
On demand, Warina and Aayush sang a stanza of their movie song.

The movie is a love story of a Sushrut and Michelle, a role of Gujarati girl and their bonding.
Aayush accepted that initially doing Garba steps was a bit difficult but later on they could do the steps nicely. He shared the secret that he wanted to be hero.

He got a few tips from Jiju Salman. His son Ahil feels very happy to see his dad on the screen.
Warina felt happy to be launched in Salman Khan banner movie. Sharing secret of her beauty she attributed to her positivity, attitude of not giving it up and natural surroundings.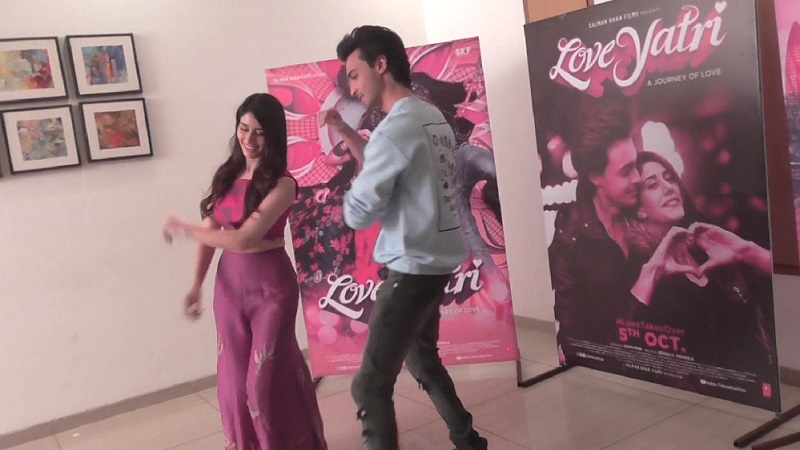 Warina said people have praised me for eating chocolate, while talking about her Cadbury Adv. She greatful to get very good banner in the begining and a great script.

The movie itself is like a dream coming true said Actress. They have high hopes from Gujarat.
Both the stars gladly allowed fans to click pictures with them. They appealed people to watch movie in theaters,releasing on 5th October.
Both have worked very hard in the movie and seek best wishes from fans.