1640 new cases of COVID-19 reported in Gujarat today, 4 patients died and 1110 patients recovered.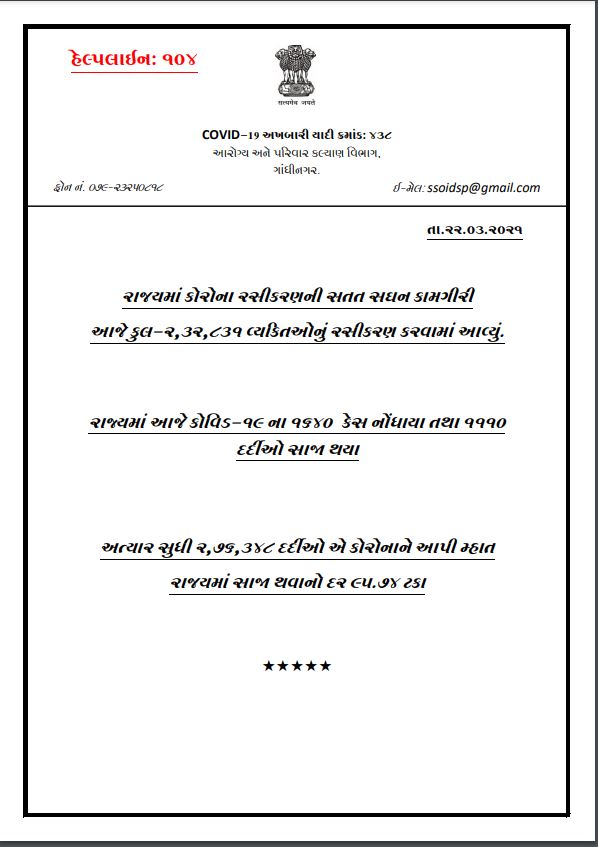 483 new cases in Surat; 483 in Ahmedabad; 159 in Vadodara and 152 new cases in reported in Rajkot today.

Total mortality in Gujarat 4454.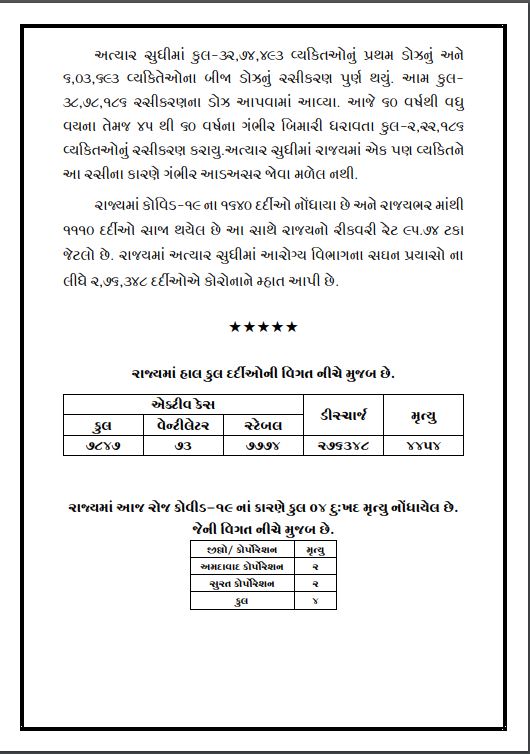 A total of 2,76,348 patients recovered;
Active Cases are 7847 in Gujarat.