More than 50 percent of people in India have been fully vaccinated under Covid-19 Vaccination campaign against Corona virus. They have taken both doses of Covid-19 vaccine.
Union Health Minister Mansukh Mandviya said on Sunday that it was a matter of pride that more than 50 percent of the eligible population had now been fully vaccinated. "We will win the battle against Covid-19 unitedly," he said. Of these, at least one dose has been given to 79.90 crore people and both doses have been given to 47.71 crore people. On Saturday, 1.04 crore vaccine doses were given across the country. Importantly, the number of people receiving the second dose is 75.12 lakh. Even before this, number of vaccinations has crossed 1 crore several times in a day.
Health Minister Mansukh Mandvia tweeted that 10 million vaccines of Covid-19 were given in India on Saturday. The Har Ghar Dastak campaign is in full swing. The world's largest vaccination campaign is taking new heights and achieving new heights under the leadership of Prime Minister of India Narendra Modi.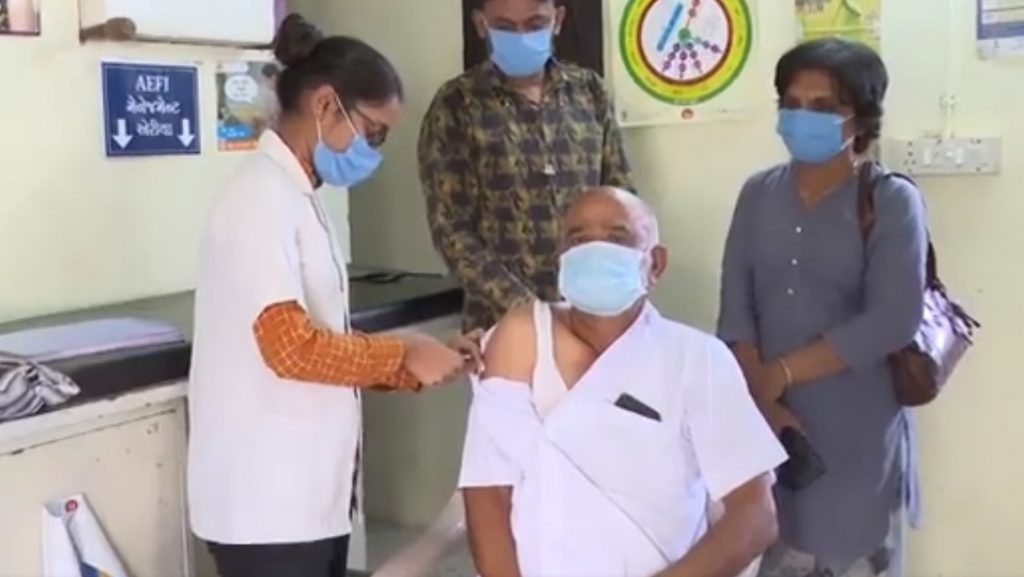 According to government data, an average of 59.32 lakh doses were being given daily in November, while an average of 19.69 lakh doses were being given daily in May. About 84.8 percent adults of India's population has been given the first dose of the Covid-19 vaccine, while 50 percent of adults have also received a second dose, officials said.
States have more than 21.13 crore doses available According to health ministry, the central government has so far provided more than 138 crore doses of vaccine to states and union territories. This includes over 21.13 crore additional and unusable doses. On Sunday, 8,895 new cases of Covid-19 were reported in the country. Since then, the total number of infected people has risen to 3,46,33,255. The number of active cases has come down to 99,155. Daily infection rate was 0.73 percent, down from two percent in the last 62 days. Covid-19 infection has killed 4,73,326 people so far in the country.