BY DARSHANA JAMINDAR
Under National Child Health Programme and part of National Health Mission, Health screening of children in Gujarat was done in 8 months. Health screening of 88 lakh children In Banaskantha district carried out. Maximum 6.47 lakh children were screened. Children with serious diseases were treated. 2110 children were diagnosed with heart diseases. 724 children were diagnosed with kidney diseases. 337 children were diagnosed with cancer disease. Health screening of 11 lakh children done every month in last 8 months by the health team.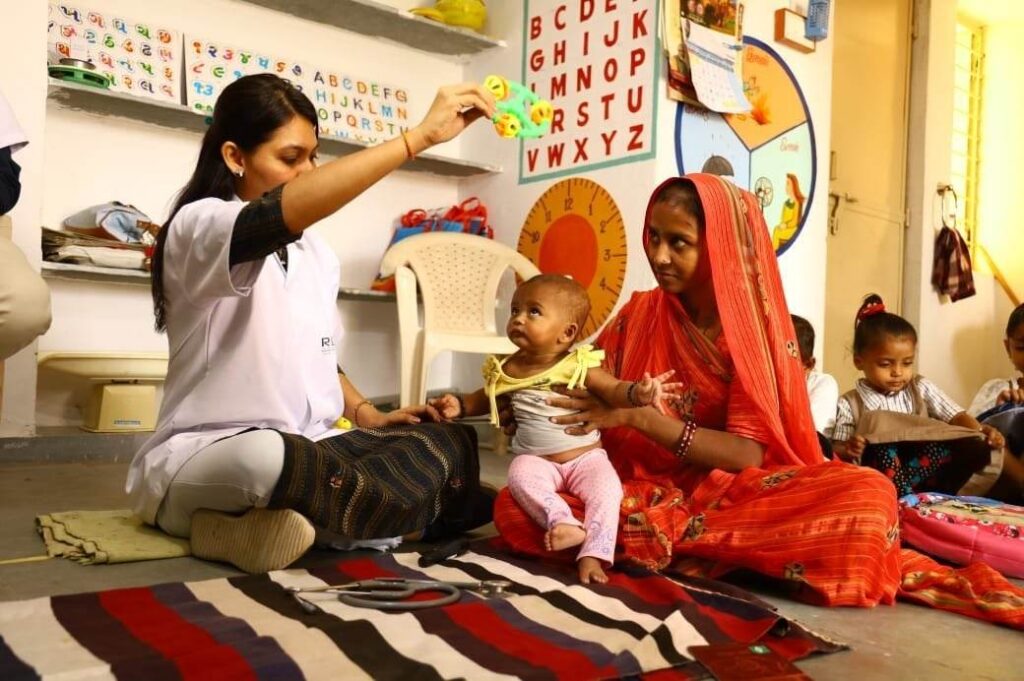 3195 children diagnosed with diseases like kidney, heart, cancer were successfully treated during screening, expensive surgeries like kidney, liver and bone marrow transplant were also done under the scheme and provided completely free treatment. Children are screened for 4Ds (Birth Defects, Developmental Delays, Diseases and Deficiencies) by mobile health teams.
As many as 1000 RBSK mobile health teams have been deployed in the state under the School Health – National Child Safety Program in state effective from April-2022 to January 19, 2023. 88 lakh 49 thousand 809 children of the state have been screened. In the screening process, most 6 lakh 47 thousand 502 children have been screened in Banaskantha district.
According to information received by state health department, 4.64 lakh in Kheda district, 4.53 lakh in Surat Corporation, 4.44 lakh in Kutch, 3.92 lakh children in Ahmedabad have been screened, 3.90 lakh in Mehsana, 3.87 lakh in Anand, 3.27 lakh in Rajkot. Some districts of state have performed well and completed more than 100 percent of the target of screening. In which the best 165 percent performance has been done in Surat district. Out of 88.49 lakh children screened in the state, 3195 children were diagnosed with various diseases like kidney, heart, cancer. which has been successfully treated. In which 2110 children have been given heart disease treatment, 724 kidney treatment, 337 cancer treatment. Kidney transplant of 13 children, bone marrow transplant of 10 children and liver transplant of 1 child have also been included under the scheme.

School Health-National Child Health Protection Program provides comprehensive services like health check-up and treatment and referral services of children for the purpose of maintaining the health and well-being of all children aged 0 to 18 years of the state. As per the plan determined, children from newborn to 6 years of Anganwadi, all students studying in Std 1 to 12, children going to school and not going to school up to 18 years, children of Ashram shalas, Madrasas, Children's homes are being provided services by RBSK. All children are treated regularly through a health check-up and referral service by the mobile health team. Total of 1000 RBSK (National Child Protection Program) mobile health teams are functioning in the state. Each team consists of two AYUSH doctors (male and female), a pharmacist and a female health worker.