Today Delhi Chief Minister and Aam Aadmi Party chief Arvind Kejriwal arrived in Rajkot. He was given warn welcome at Rajkot airport by AAP partymen including Isudan Gadhvi,Gopal Italia, Manoj Sorathoyaand Indranil Rajguru.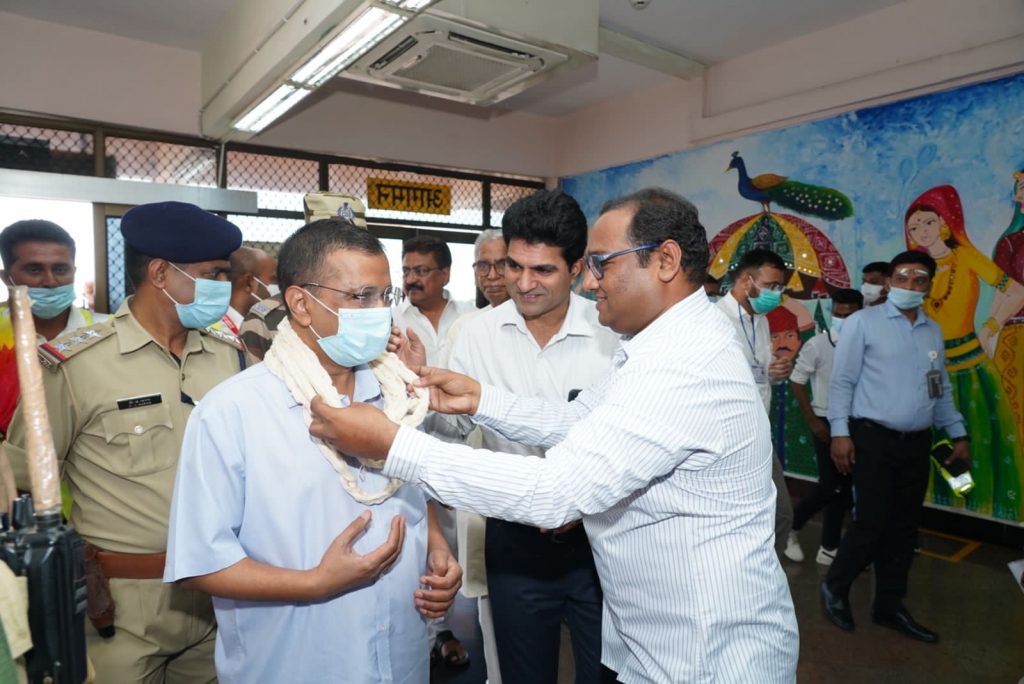 Aam Aadmi Party is committed to bring change in Gujarat on issues like education, health, employment, electricity, water, trade and anti-corruption.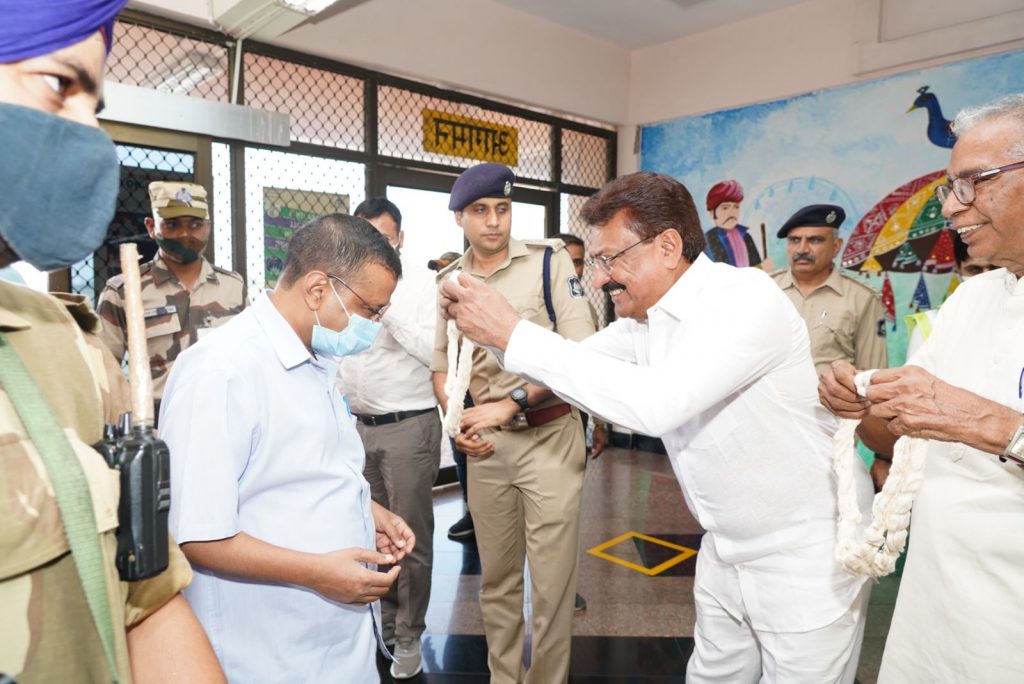 Visit of Kejriwal is considered to be important in Gujarat ahead of Assembly elections scheduled in year end.