Today in evening in Ahmedabad in PCB raid, Prevention of Crime Branch raids at a gambling club in Sola area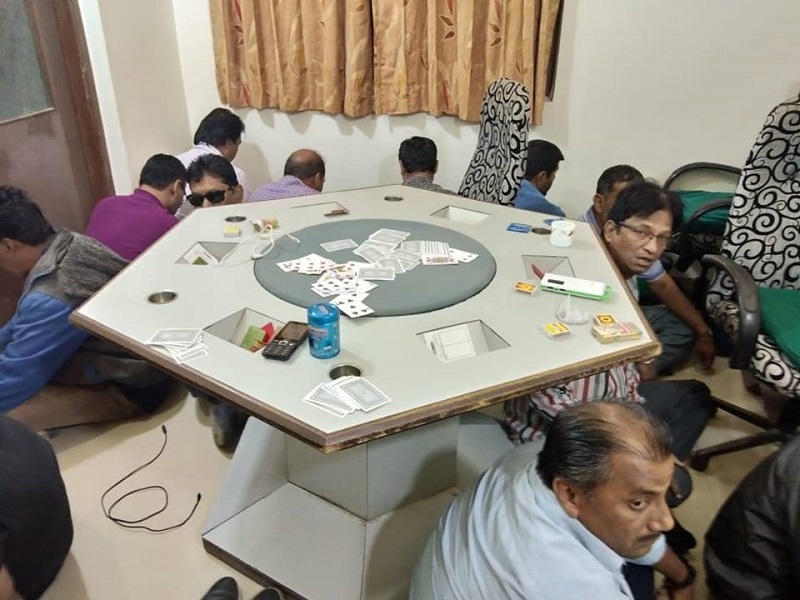 A high profile racket of 19 gamblers was busted running at Nathuba farm.
Cash, mobiles and playing cards of more than 93,000 was seized by Sola police.
Further investigation is going on.