Today in Ahmedabad, Namo Namah Parivar Trust award conferred upon to Bijal Patel Ahmedabad Mayor.
Mayor Patel was given away NAMO NAMAH JEEVDAYA RATNA AWARD for their extensive support to Jivdaya Work of Parivar.
Team of Namo Namah Parivar Trust in Ahmedabad presented the award in appreciation of wholehearted support. Namo Namah Parivar is engaged in Save Birds and Save Animal campaign all round the year.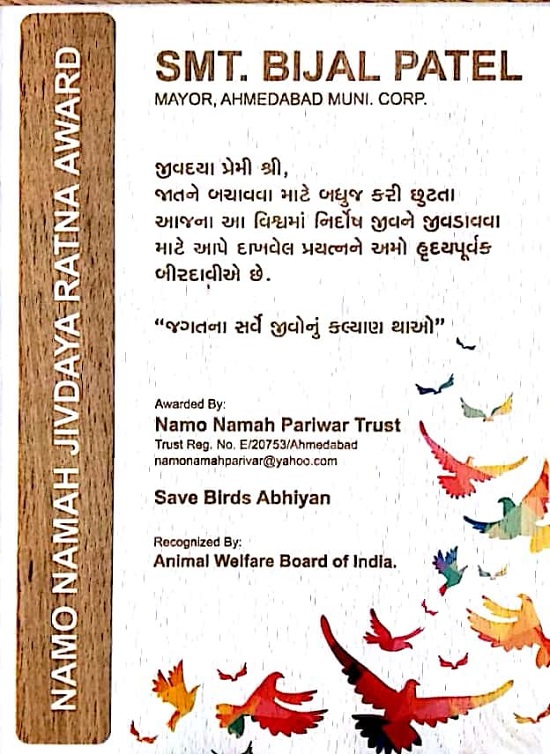 SIMILAR LINKS
Bijalben Patel elected as new Mayor of #Ahmedabad http://www.gujaratheadline.com/bijalben-patel-elected-as-new-mayor-of-ahmedabad/ …
 https://www.youtube.com/watch?v=xAYCVXeV4PE&t=9s
https://www.youtube.com/watch?v=hTItbJGh0HU
https://www.youtube.com/watch?v=Pu4nVSxpnG0
https://www.youtube.com/watch?v=xszV03paQ1E&t=29s