Today in Shahpur area of Ahmedabad, incident of one old Two Storey Building Collapse at Khajuri Ni Pole of Halim Ni Khadki. As per neighbours the building was more than 20 years old. No casulaties were reported in the incident. Due to dampness, base of the buiding might have become weak, appears to be the prime reason of collapse.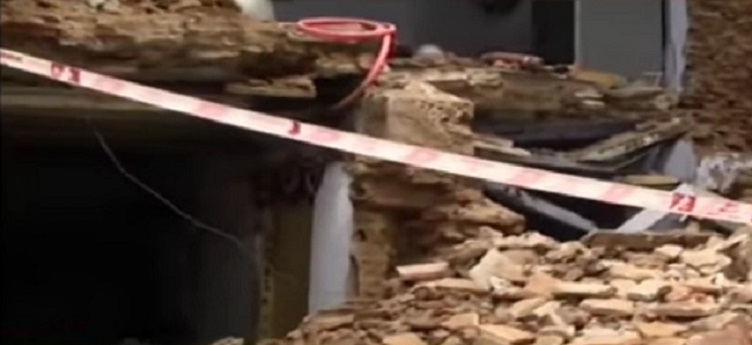 Presently, team of AMC Ahmedabad Municipal Corporation and Torrent Power has reached the site.
Torrent team has disconnected electricity of nearby building as a precautionary measure. AMC is inspecting site and will analyse the cause of buidling collapse.