The aim is to showcase word of children cinema to the students and children in Ahmedabad by way of organizing children film festival every year as calendar event.  We will be screening world of children cinema, also workshops on script writing, storytelling, acting, entire film making process including technical, lectures and guidance to the students and children. Also hosting competition among the school children for film making and giving them platform to show case their work and skills as film maker.
There are total 4 categories One for Children Feature film 41 minutes or more, Short film 40 minutes or less, Documentary film between 10 to 40 minutes and student film category between 5 to 40 minutes.  This can be in any language.
Awards in various categories:
Best Director Feature Film
Best Actor / Actress Feature Film
Best Child Actor Feature Film
Best Story Feature Film
Best Screenplay Feature Film
Best Short Film
Best Director Short Film
Best Documentary Film
Best Director Documentary Film
Best Student Film

In all categories Films made till 20th January 2019 are eligible for submission.
One has to submit their entries on Film freeway, https://filmfreeway.com/aicff
Final list of films and screening details will be declared in the January 2019 with proper show time and other details. This will be complete free of cost for children to come and enjoy the festival. We will publish details in January on how they can collect their tickets free of cost. Along with screening details we will also announce other workshop details as well. Interested students may register online or on phone.
The idea is to celebrate the freedom of expression, imaginations, ideas and how you can tell your stories to the world. Schools can participate, individuals can participate, this festival is for the children and by the children, people who have made the film for children can also participate and students who made the film can also participate.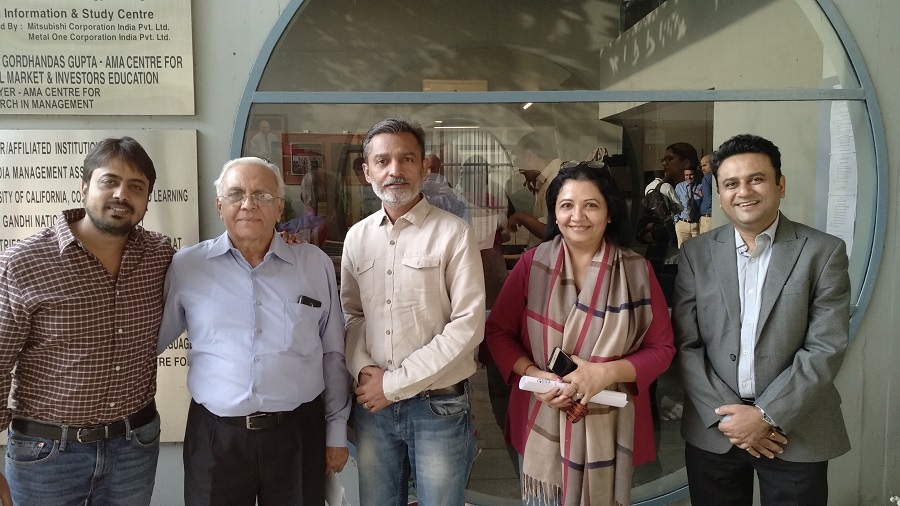 Our festival Director is Vinod Ganatra, festival jury is Aarti Patel, Manish Saini, Rajendra Mahapatra, A S Kanal and Darshan Trivedi.
Team: Nishith Mehta, Jay Bhatt, Sachin Desai, Parth Bharmbatt & Kaushal Acharya.
AICFF founder: Chetan Chauhan has been involved with the entertainment industry and also done more than 30 Children film festival screenings in various cities past 10 years.
The festival will take place from 1st to 3rd February at Club 07, at their auditorium. We are open for ideas from people of Ahmedabad and open for people who want to join us in this festival. Our main design has Ellis bridge very symbolic, this more than 120-year-old bridge is a symbol of heritage city, the bridge is a symbol of journey, connecting old city and new city, connecting people. With this festival we also want to start our journey and connect people.