Today in Gandhinagar capital city of Gujarat state, Delegates and dignitaries arrive for B20 India 2023 Inception Meeting. The Business 20 (B20) is the official G20 dialogue forum with the global business community.
For G20 presidency, Arrival of dignitaries for B20 Inception meeting held in Gujarat Mr Makoto Yokozawa of Japan, Mr William Blair – Chief Executive, Lockheed Martin, India and Mr Vivek Agarwal-(Country Director, India) were extended warm welcome at Ahmedabad Airport.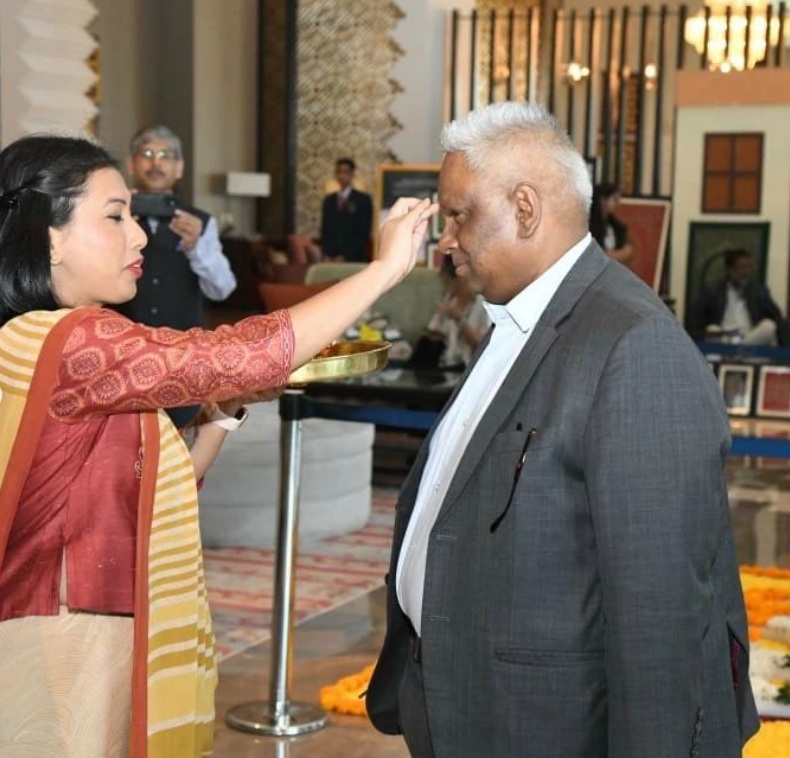 Ashwini Vaishnaw, Minister of Electronics and Information Technology, Communications and Railways, Government of India has also arrived for Inception meeting.