Ahmedabad: from Tomorrow 14th March 2023, Tuesday, board exams for Class 10 and 12 of Gujarat Education Board will start across Gujarat. On March 29, class 10 and 12 board exam will be over. A total of 16.50 lakh students from across Gujarat will appear for the exam. 9,56,753 in Class 10 Board, 5,65,528 in Class 12 General Stream, 1,26,896 in Class 12 Science Stream, 644 in Sanskrit Pratham, etc. 4,305 students of basic stream, 793 of vocational stream while 736 students of Sanskrit medium have been enrolled.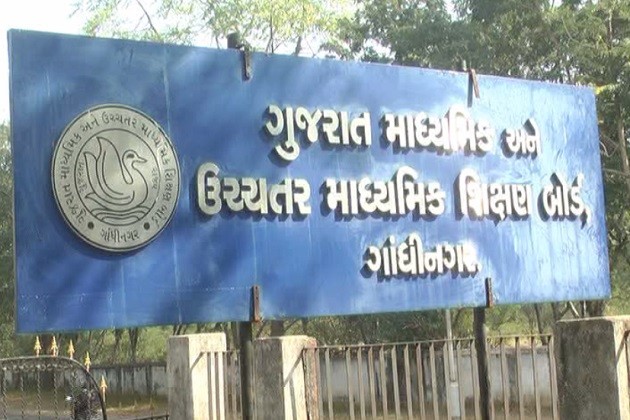 Arrangements for the examination: The examination will be held in 1,623 centers in 139 zones, 5,541 buildings in a total of 56,633 blocks in Gujarat. Para military forces will be deployed at 66 sensitive centers. 101 students of class 10 and 56 students of class 12 will appear from 4 different jails. Students, supervisors or school staff will not be allowed to carry Mobile Phones to the examination centre. Students will be allowed to enter the examination center only with Hall Ticket, entry with electronic devices including bags will be prohibited. The examination center will be continuously monitored through CCTV camera, for which a special committee has been formed. Apart from squad team of the board, officials have also been appointed by Ahmedabad collector's office, who will be on duty during the examination.
Arrangements for disabled students: Special arrangements have been made at examination centers for disabled students. They can be given a student from their own school or another school as a Writer. Different officials, collectors will be present to welcome students at examination center on the first day. Not a single sensitive or hypersensitive examination center in Ahmedabad rural or urban area. After the question paper reaches the classroom, if the student is absent, it has been ordered to immediately put the question paper of the absent student in a sealed cover.

System to prevent copy cases: police and health staff will also be on alert by the education department, a meeting has also been held with the ST department and power companies. Xerox shops must be closed within 100 meters of the examination center and loud speakers cannot be played. Subject teachers of that subject will not be allowed for Supervision on the examination day. In case of mass copying case, the school and the offending employee will also be punished.

On first day of the exam, admission to the exam hall will be allowed 30 minutes after the time of the exam and 20 minutes before.

The question papers of class 10 will be of 80 marks. Class 10 exam timings will be from 10 am to 1.15 pm. Class 12 general stream and basic stream exam timings will be from 3 pm to 6.15 pm. Class 12 science stream part A and B will be of 50 – 50 marks Time from 3 pm to 6.30 pm. Vocational stream time will be from 3 pm to 6.15 pm. Sanskrit Pratham exam time will be from 10 am to 1.15 pm and Sanskrit Madhyam exam time will be from 3 pm to 6.15 pm