Bollywood Actor Akshay Kumar has now been infected with COVID-19. Today Akshay tweeted that he tested positive for the coronavirus this morning.
Actor has tweeted about Covid-19 on his official tweeter handle.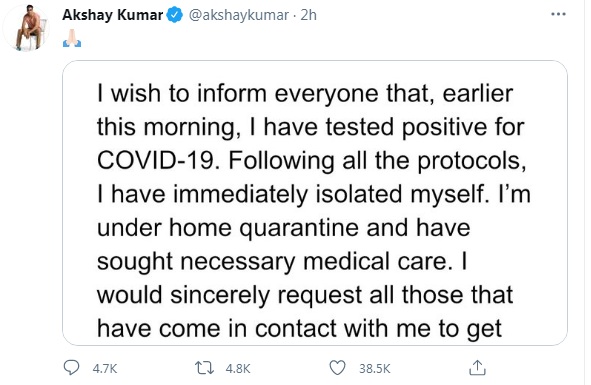 The 53-year-old actor is very punctual about his fitness. He looks forward to returning to work very soon.
Earlier many Bollywood stars including mega star Amitabh Bachchan, Aishwarya Rai, Aamir Khan, Paresh Raval have been tested positive for Covid-19.