By Darshana Jamindar
Josh is 'Made in India' for creators of Bharat, a handy and convenient place to Watch the latest videos of your favorite creators, record and upload your own videos, to participate in fun challenges, and become a star! It is quiet possible with Josh Mobile App.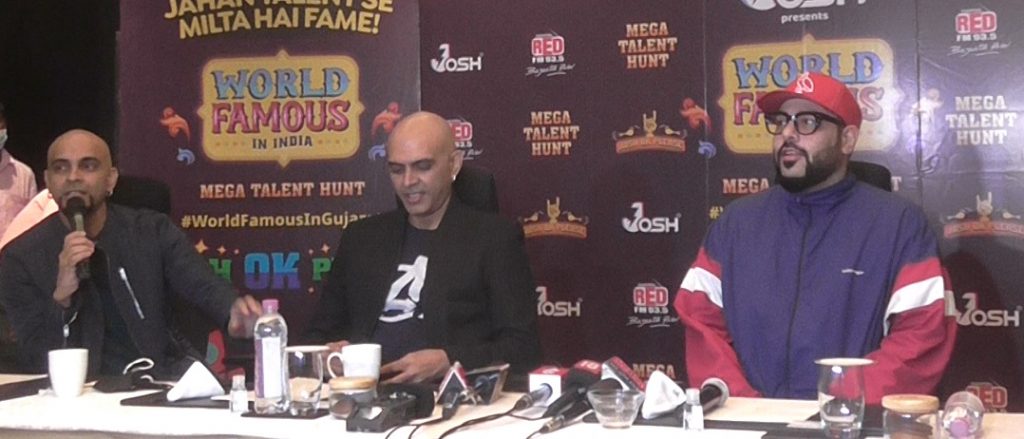 Today Bollywood rapper and singer Badshah visited Ahmedabad in connection with Auditions of Josh World Famous talent hunt event.
Finale of the vent will be held on 22 September 2021. Already 50,000 entries have been submitted from participants from Gujarat for mega talent hunt. Team of Josh including Badshah and MTV fame Raghu and Rajiv were overwhelmed with response from Gujarat participants mainly from 3 cities including Ahmedabad, Vadodara and Surat.
Team of Josh said that we are here to bring out talent of participants, make them enjoy with their talent and mentor a few selected guys in finale.