Shaktisinh Gohil Rajya Sabha MP Members of Parliament from Congress party proposed during Zero Hour in Parliament. Zero Hour is the time when Members of Parliament (MPs) can raise Issues of Urgent Public Importance.
Kutchi language Indo-Aryan is a language which is spoken by millions of people of Kutch in Gujarat as well as in many cities. Promotion of Kutchi language is very important. I request the government to include Kutchi language in the eighth list of the constitution.
Video of Congress MP raising the issue of Public Importance has been shared on social media.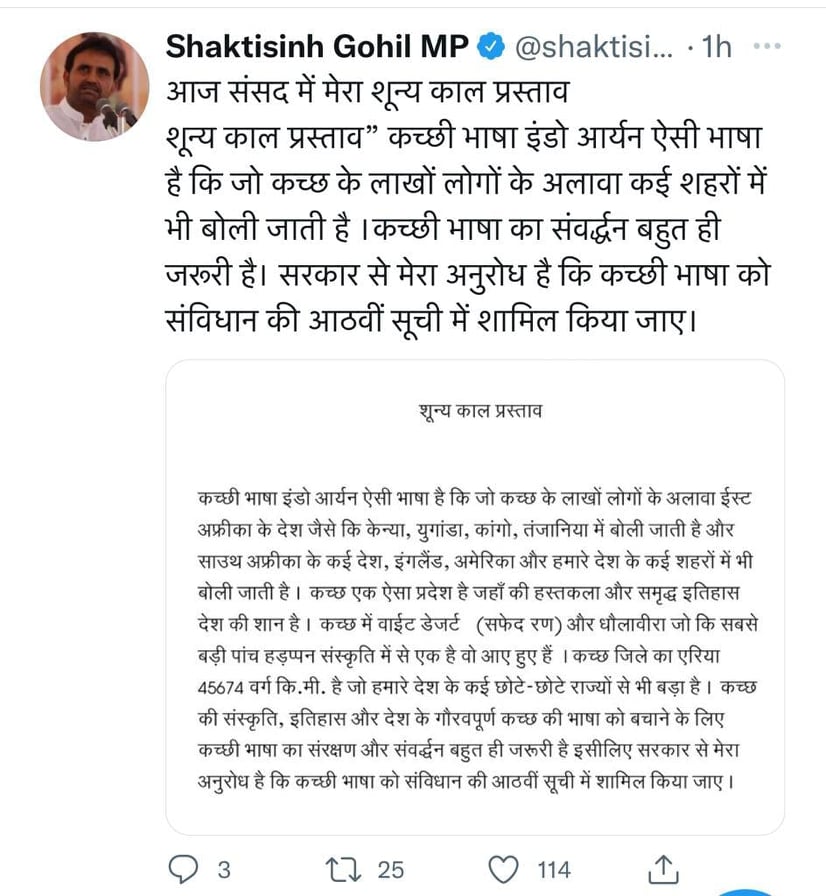 The Eighth Schedule to the Constitution consists of the following 22 languages: Assamese, Bengali, Gujarati, Hindi, Kannada, Kashmiri, Konkani, Malayalam, Manipuri, Marathi, Nepali, Oriya, Punjabi,Sanskrit, Sindhi, Tamil, Telugu, Urdu, Bodo, Santhali, Maithili and Dogri.