BY DARSHANA JAMINDAR
Mr. Tejas Joshi President of organization said that Credai Ahmedabad-Gihed in its 17th Gihed Property Show is being organized at Ganesh Ground, Thaltej in Ahmedabad from 6th to 8th January. In which more than 250 projects in different areas of the city, allied industries and all major banks will be displayed.
In this institutional arrangement, a total of 65 stalls including developers, financial institutions and allied industries have been made. It is planned in such a way so that prospective buyers can get detailed information of projects of all types of segments under one umbrella and all the facilities are easily available to the property buyers for building a new house.

In addition, President added that Ahmedabad city occupies a leading position among major cities of Gujarat. Development and expansion of the city is being done in a sophisticated manner from all sides keeping in view of existing need and choice.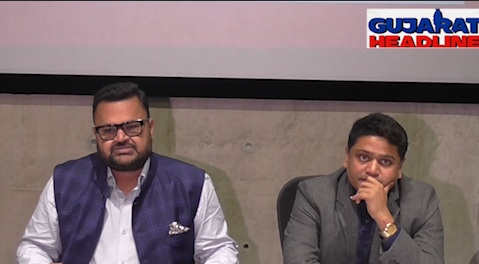 Even though there has been an increase in all types of raw material after the Coronavirus period, there has been no significant increase in the property prices available in Ahmedabad city. Property prices in Ahmedabad city are still very reasonable as compared to other metro cities of the country. As there are abundant employment opportunities in Gujarat, people are more attracted towards Ahmedabad for permanent settlement.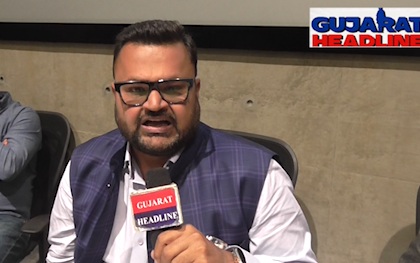 Especially around Ahmedabad huge projects like Gift City, Pharma park, Logistic Park are being developed and Due to implementation of IT policy in the near future IT Parks will come up. Due to this development 25 to 45 years old youth are now buying their homes in Ahmedabad and Gujaratis living in India are purchasing homes in Ahmedabad, due to which every year there is a 10 to 15% increase in demand in the property market including housing sector every year in Ahmedabad. More projects are coming up in every segment and development has become fast.

Looking at this, Gihed Property Show is a unique feature of Ahmedabad in which millions of people from the city and nearby cities come to visit the show. This year, apart from India, NRI and NRGs have come to Ahmedabad in large numbers and even though they live abroad, there is a good chance that the housing sector will be benefitted as they are interested in investing in India.

Therefore, for purpose of making all the information available to people to build their own house from one place, 17th GIHED Property Show is being organized at Ganesh Ground, Thaltej Ahmedabad from 6th – 7th & 8th January.