Siddhpur News : In Kakoshi village of Siddhpur, a young man was fatally attacked by some people for the trivial matter of passing the ball while playing cricket. The thumb of a young man named Kirtibhai Vankar was chopped off in the attack. Also, due to other minor injuries, he was shifted to the hospital for treatment in a serious condition. Following the incident, based on the statement of the brother of the injured, Kakoshi police station registered a complaint under Atrocities Act against 7 people and conducted further investigation.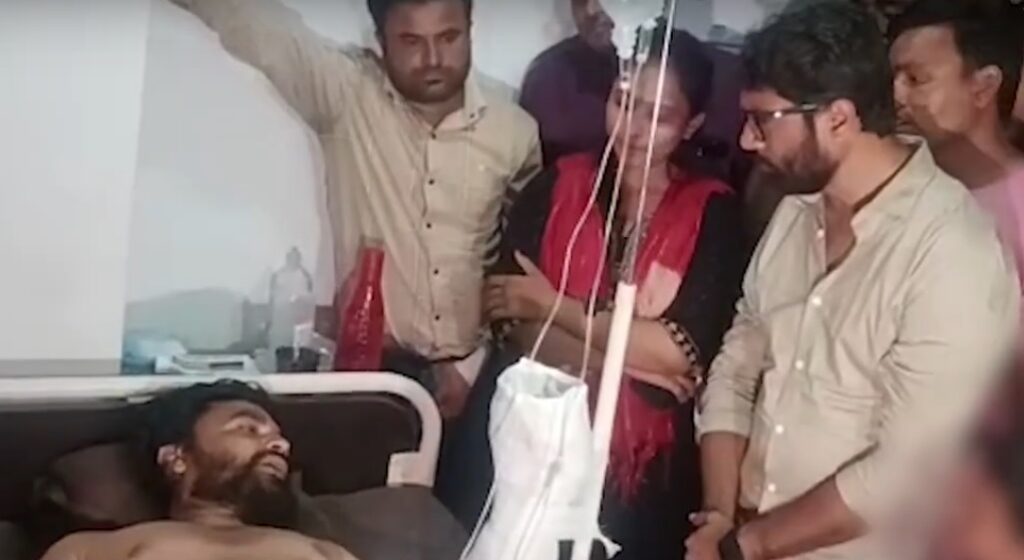 The in-charge SP of Patan, said two men have been arrested and teams have been formed to nab the others involved. A Dalit man's thumb was allegedly chopped off by a group of villagers in Gujarat's Patan district after his nephew picked up a ball during a game in a school playground in Gujarat's Patan district
At Kakoshi of Patan incident happened with youth named Kirti Vankar, a Scheduled Caste person. In the matter, MLA Jignesh Mevani alleged that even after 24 hours, only three people were detained and more than 40 people attacked. MLA Jignesh Mevani and Hitendra Pithdia visited the youth in hospital. Also, Jignesh Mevani warned that Patan bandh will be announced if the accused are not arrested within 48 hours. He also said that we will meet DGP on this issue.
As per media source.