Ahmedabad: The Erda's Speedway by Cinemera team we are pleased to announce the launch of track for the public on 24th January, 2023.The track is situated in Applewoods Township, Shantipura circle, SP Ring road, Ahmedabad. The Press Conference was held at Applewoods Township. On this Shri D P Desai (IAS), Chief Executive Officer, Ahmedabad Urban Development Authority was present.
Our Pride of Gujarat – Mira Erda, is a Formula 4 racer, a red bull athlete and the brand ambassador for Gujarat Road Safety Traffic Commission and Member of Karting Commission of FMSCI, she constantly strives to promote motorsport with the ethos of 'Speed with Safety', that too within closed circuits monitored by professional trainers, in-turn promoting the message of public road safety.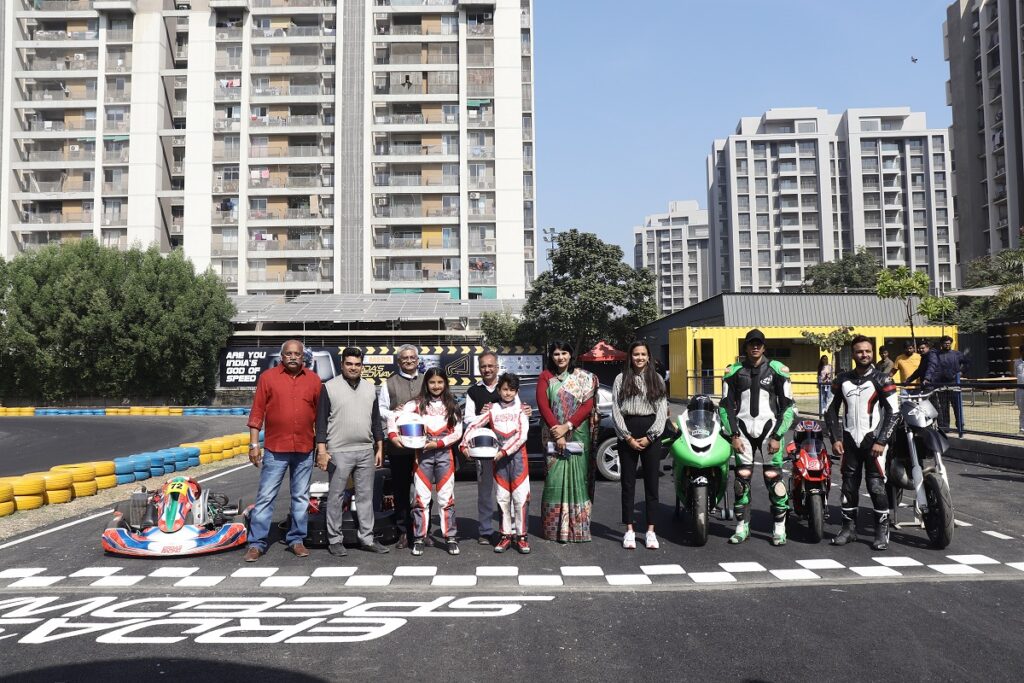 Mira Erda (Formula 4 racer), said "The aim of creating a platform for the people of Gujarat to experience speed with utmost safety, Erda's Speedway by Cinemera, a project in collaboration with Ahmedabad Urban Development Authorities (AUDA), will be western India's largest motorsport hub with state-of-the-art facilities custom-designed to accommodate a wide variety of motorsport vehicles ranging from karts, to motorcycles , and also 1000 CC cars, and cater to a huge segment of motorsport aficionados."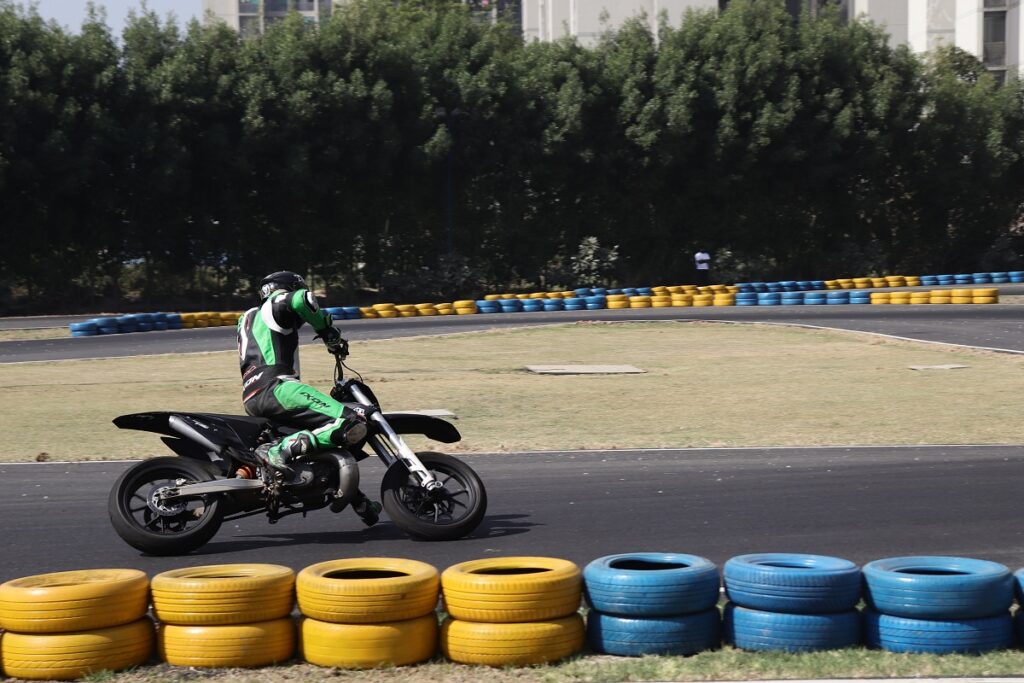 She has been racing professionally since 2010 with many laurels under her belt making our country proud. She is the Team Principal of our Professional National Racing Team, "Erda's Racing". She is also the Driver coach for our Racing Academy "Erda's Racing Academy" where she trains around 100+ students every year with an aim to help young drivers presume their dreams into Motorsports.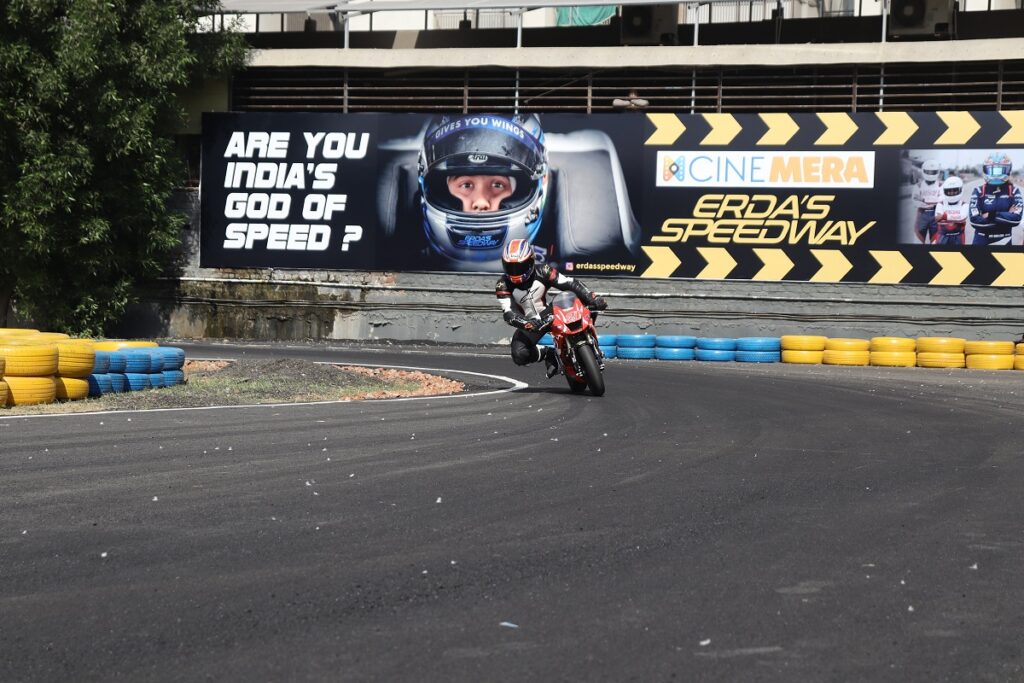 The track is 600 mtrs in length with 4 different layout configurations and the width of the track is 9mtrs. Moreover, it is a matter of great pride for us that the racing track, our racing team, as well as our racing academy have been accredited by the Federation of Motorsports Clubs of India (FMSCI) which is the governing body for motorsports in India.
We aim to create an experience of thrill and enjoyment as well as fuel the passion of motorsports enthusiasts in Ahmedabad city.
Now younger generation in city can follow their dreams in the field of Motorsports.