BY DARSHANA JAMINDAR
Today Ahmedabad Mayor Kirit Parmar made and announcement regarding Flower Show to be held in Ahmedabad city. Corona guide lines have to be followed by visitors at Flower Show. Every year Flower show is organised by AMC Ahmedabad Municipal Corporation at Sabarmati Riverfont.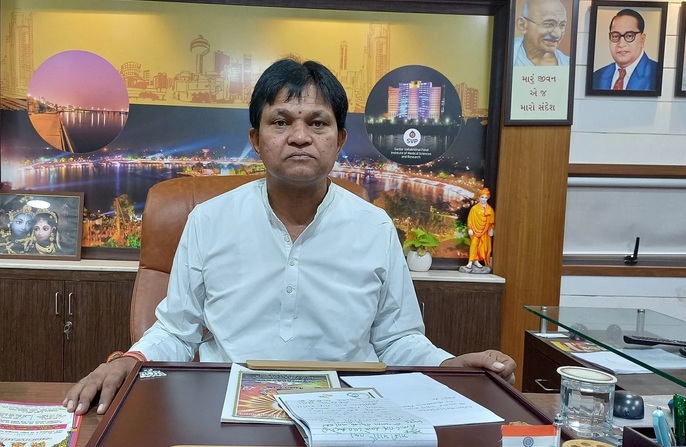 The flower show will remain open from 10 am to 10 pm. Atal Bridge on Sabarmati river will remain closed for half a day after 2 pm. Decision taken to control rush at the flower show.
Annual Flower Show organized by AMC with wonderful floral sculptures as well as nursery outlets spread over 1 lakh sqaure meter land at Sabarmati Riverfront.
Tulip flowers of antirium varities seen in Kashmir and imported flowers would be used to decorate the site. More than 200 flower pots would also be displayed in the flower show.

The Show would be open to public from December 31 to January 11 for 12 days.
Normally flower show has 18 to 20 lakh footfalls during entire season.