President of Jetpur Municipality, Vice President and President of BJP's Yuva Morcha OF 1991 Pramod R. Trada joined Congress party today. Pramod Trada has been elected continuously 6 times in the municipality since 1991. In Gujarat Assembly 2022 elections, the independent candidate of Limbdi Assembly (25,000 votes) and Jayesh Thakor President of Unity of Koli Thakor Sena, Gujarat, also joined Congress party. Aam Aadmi Party's city president of Jetpur municipality, state office bearers of Ahmedabad, presidents of several ward committees as well as representatives of various wings of Aam Aadmi Party joined Congress party. Some leaders of non-political social organizations also joined the Congress party.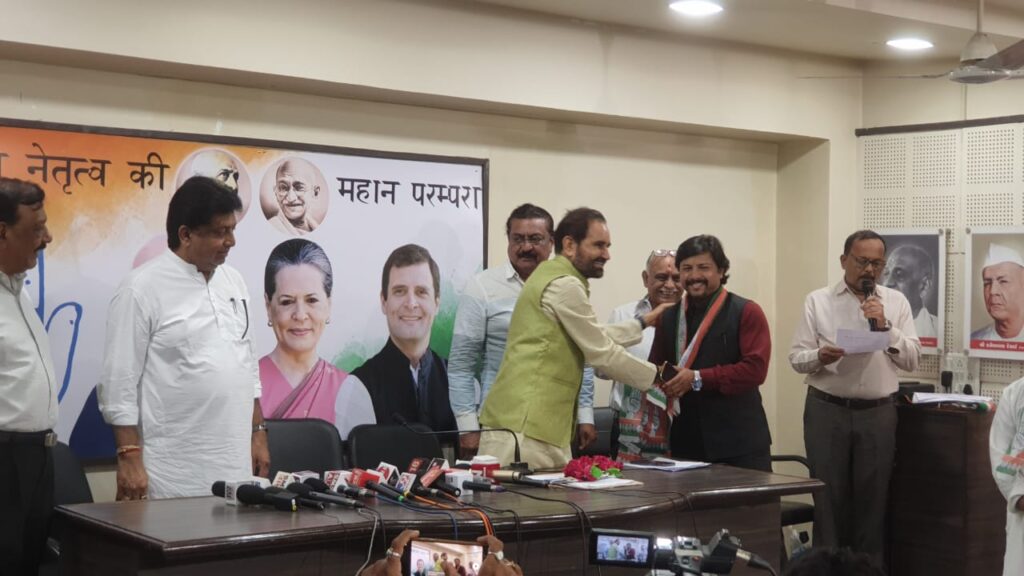 Gujarat Pradesh Congress Committee President Shaktisinh Gohil expressed his gratitude to the Gujaratis who supported and joined the Congress party from all over Gujarat.
Other Congress Party men including Shailesh Parmar, Bimal Shah,Indranil Rajguru and spokesman Manish Doshi were present at the function in Ahmedabad at Rajiv Gandhi Bhavan.