Gujarat Assembly Election: Congress released First List of 77 candidates
Today for the first phase of the Gujarat polls,  Congress released its first list of candidates. Earlier in the day, Gujarat Pradesh Congress Committee president Bharatsinh Solanki, speaking to media, had said that there is now an agreement between the party and PAAS Patidar Anamat Andolan Samiti and an understanding has been reached. Bharatsinh said that neither PAAS, Jignesh Mewani nor Alpesh Thakor has asked for a ticket. He added that the meeting yielded a "positive outcome".
Through this list, the Congress has been trying to keep a balance while walking the quota tightrope and grappling internal factionalism.
While polling for 89 constituencies will be held on 9 December, the remaining 93 seats will go to polls on 14 December. The last date for filing nominations for the first phase is 21 November.
Hardik Patel, has emerged as the protagonist of caste consolidation, had set the Congress' commitment to a quota for Patidars under OBC category as the pre-condition to extend his community's support to the party.
Senior Congress leader Kapil Sibal had held a meeting with PAAS representatives and handed three options to the community on the quota issue.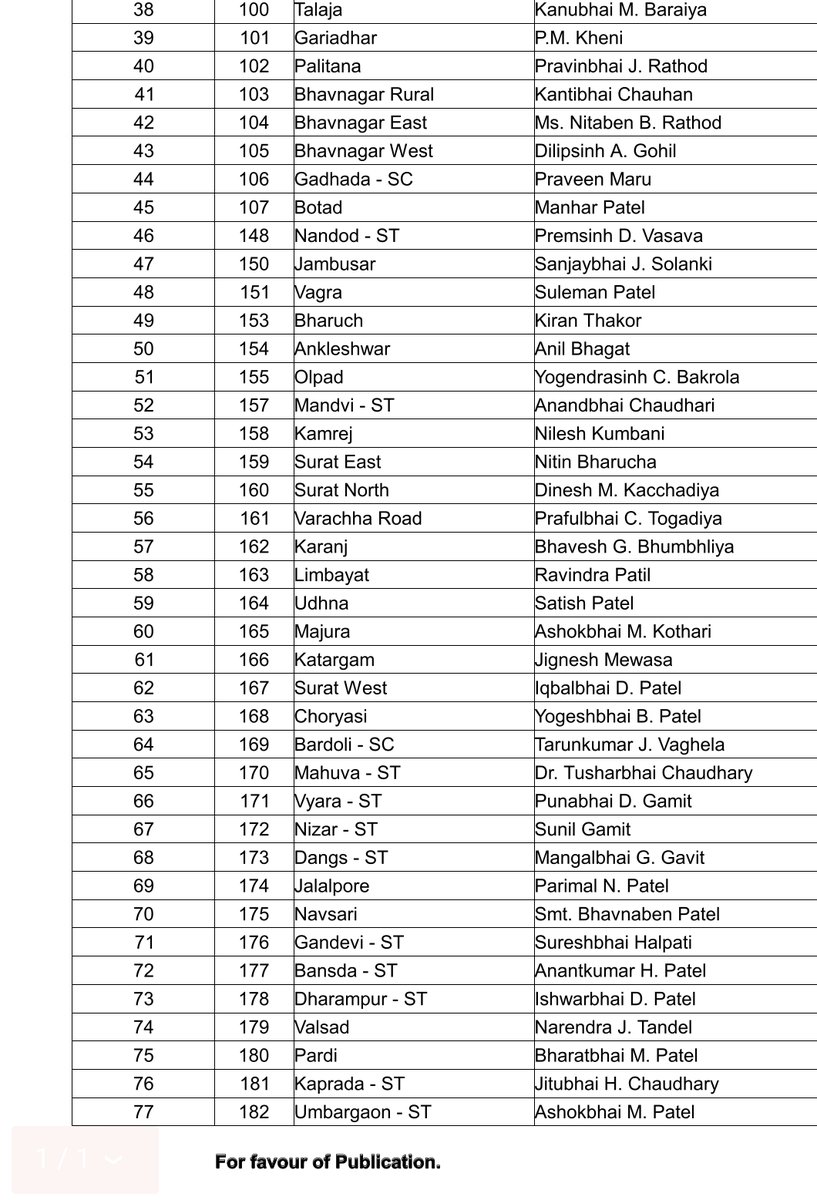 Hardik recently said that if the Congress finds PAAS leaders fit enough to contest polls, then they can fight elections.
A delegation of PAAS leaders had gone to Delhi two days ago and demanded 30 seats from the Congress which held its Central Election Committee meeting under Sonia Gandhi. The Congress, however, had rejected the demand.
According to sources in Congress, the PAAS has reduced the number of seats it wanted to contest.