Gujarat CM Bhupendra Patel inaugurates Engimach – 15th edition of annual show aimed at supporting the small and medium industries. Exhibition showcasing Innovation in Technology in various focus sector, drawing huge business participants and visitors
Gandhinagar, 1st DeC 2021. Gujarat Chief Minister Bhupendra Patel inaugurated ENGIMACH 2021~ the leading engineering and machine tools show, which showcases the latest engineering products and services, heavy and light machines, machinery equipment and accessories, engineering tools and allied products and services, on Wednesday at the Helipad grounds in Gandhinagar, Gujarat in the presence of a large number of industry representatives and senior government officials. The first on the ground large trade exhibition in Gandhinagar since the pandemic has been declared as a pre Vibrant Gujarat Global Summit 2022′ event. The ENGIMACH exhibition, which is taking place at the Helipad Exhibition Centre in Gandhinagar from December 1 to 5.
ENGIMACH 2021 is a truly global event with the participation of companies from across India and the world. "More than 450 manufacturers are showcasing their products and technologies at ENGIMACH 2021. The show will give a boost to new technologies in the manufacturing sector in Gujarat, and promote engineering industries in the state," Industries minister Jagdish Vishwakarma told reporters. Organised by K AND D Communication, ENGIMACH 2021 is taking place concurrently with the 5th INDIA TOOLS 2021, a tools and tooling equipment show, and the 4th COMFAST 2021, a complete fastener expo.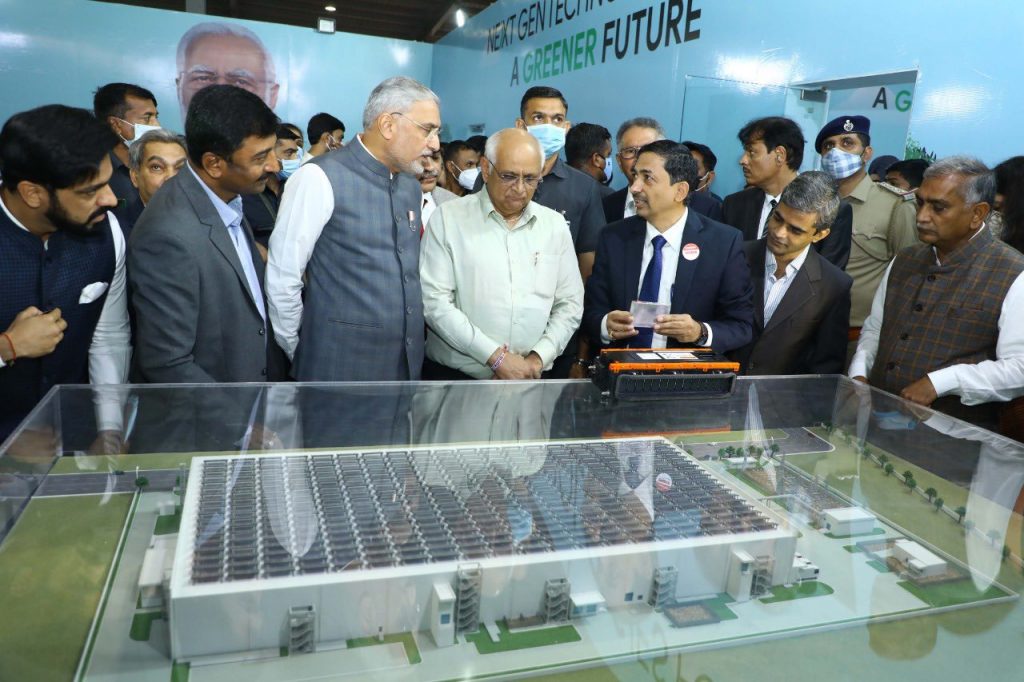 ENGIMACH stands as Asia's most dynamic engineering, machinery, material handling and machine tools exhibition. "The MSME industries bore the brunt of the Covid-19 pandemic, and are on the path of recovery. Gujarat being the manufacturing hub of India is poised to reap maximum benefit from economic recovery. ENGIMACH 2021 is a show dedicated to MSMEs, and will play a big role in their revival," said Kamlesh Gohil, CMD, K AND D Communication Limited. The 15th ENGIMACH is a step ahead of its previous editions.
The show is an apt platform for presenting and viewing the industry's technological prowess and innovations and paving the way for companies to tap newer opportunities and markets worldwide by forging new tie-ups. The show will also highlight emerging innovations in the field and facilitate knowledge sharing between the industry. The focus sectors of the show include Machine Tools & Machine Tool Accessories, Automation & Robotics, Tooling Systems, Hydraulics and Pneumatics, Pumps & Valves, Fasteners & Hardware, Automobile, IT Enabled Services, Electrical & Electronics, Fabrication & Welding, SPMS & Pipe Technology among others. An extensive range of industrial products covering more than 15,000 innovative products, processes, technologies, and emerging technologies are on display at the premier industry event. It is also an ideal opportunity to connect and network with world leaders, exchange knowledge, experience first-hand the technological advances in engineering and machine tools, explore investment opportunities, and forge business tie-ups and collaborations with domestic and foreign participants.