By Darshana Jamindar
On the occasion of 146th birth anniversary of great leader and iron Man Sardar Vallabhbhai Patel on October 31, 2021 and the 8th death anniversary of the great leader and Iron Lady Indira Gandhiji, the Congress party has started Member Registration campaign today.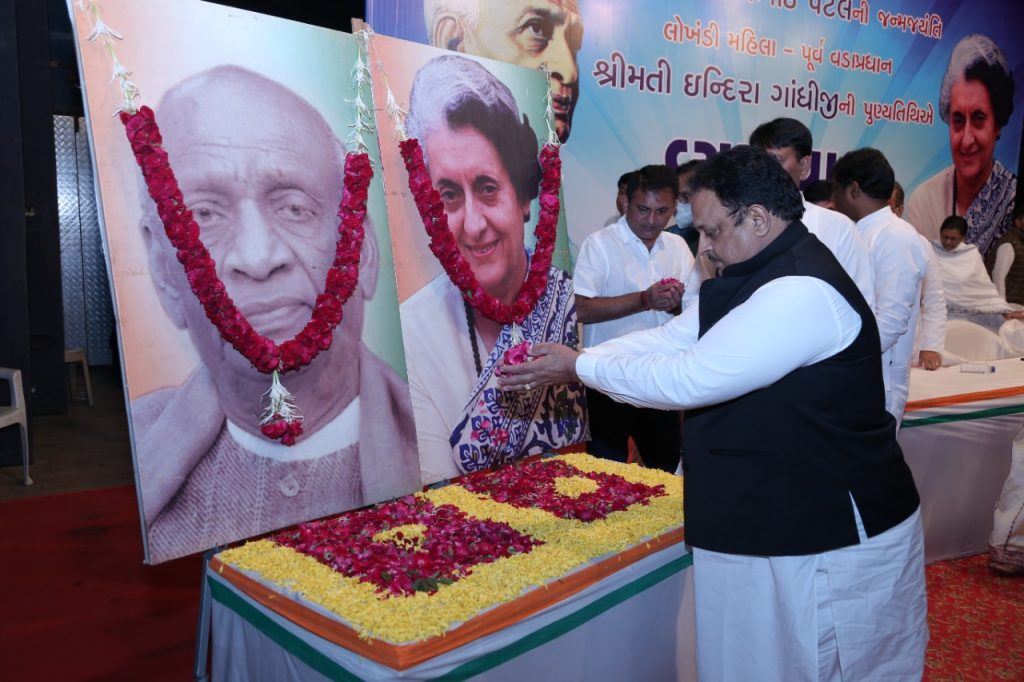 Opening the Congress Member Registration campaign, Congress party In-charge and Rajasthan Health Minister Dr. Raghu Sharma, Gujarat Pradesh Congress Committee President Amit Chavda, Congress Party Opposition Leader Paresh Dhanani and senior leaders Congress party said that Member Registration campaign will held from November 1, 2021 to March 31, 2022. After extensive discussions with Presidents and In-charges of District Congress Committees and representatives of region for the Member Registration Campaign, various programs will be devised to involve the general public in the Member Registration Campaign to ensure the success of the Member Registration Campaign.

In a lecture held at Law Garden Ahmedabad city, Congress party opposition leader Paresh Dhanani said, "I am a Gujarati by recalling memories of Iron Man Sardar Saheb and Iron Lady Indiraji, but I am also Gujarati. Male Sardar Saheb, many sons of Gujarat, showing power of the country to the world, I bowed at the feet of both the leaders.