By Darshana Jamindar
Today Gujarat Congress held a press conference led by Digvijaya Singh by at GPCC Gujarat Pradesh Congress Committee at Rajiv Gandhi Bhavan in Ahmedabad.
https://www.facebook.com/INCGujarat/videos/1279323985822681
Congress Gujarat president Amit Chavda, spokesman Dr Manish Doshi, Siddharth Patel, Paresh Dhanani and others attended the press conference.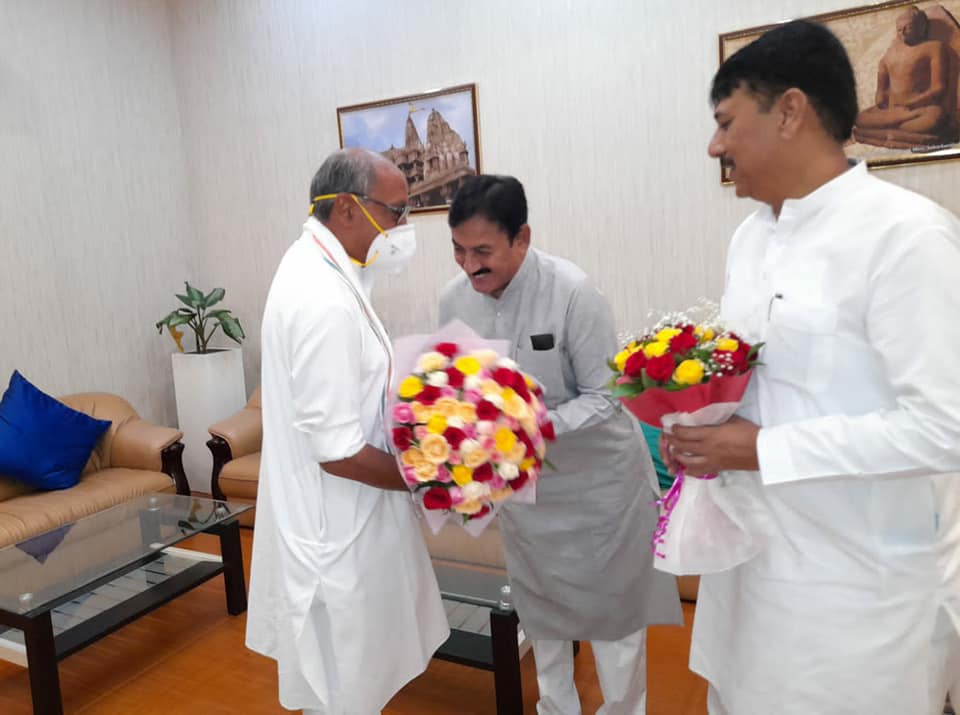 Senior Congress leader and former Chief Minister of Madhya Pradesh, Rajya Sabha MP Digvijaya Singh was welcomed by Bharatsinh Solanki of Gujartat Congress during Gujarat visit, in land of Gandhi-Sardar movement at Ahmedabad.