Today Gujarat politics was heated up ahead of by -elections in Gujarat Assembly for 8 seats with a blame by BJP candidate Akshay Patel of having an offer of Rs 50 crores to him to resign from Congress.
On which Pradesh Congress president Amit Chavda had said that CR Bhau (CR Patil) had earlier said that no one from Congress party would come and get tickets in BJP party. BJP leaders will only get tickets. Patil could not prove his point as Karjan BJP candidate Akshay Patel had publicly stated that an offer of Rs 50 crores was made during Lok Sabha elections to resign from Congress party.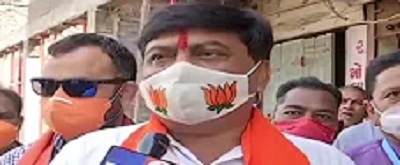 Gujarat Congress Chavda also had sharply reacted to Akshay Patel's blame of Rs 50 crores offer and counter questioned that who made the offer , where the money has gone?

Opposition leader Paresh Dhanani also reacted through his official tweeter handle.