Election dates for Gujarat Assembly Elections 2022 may be announced today. BJP Bharatiya Janta party, Congress and AAP Aam Aadmi Party seems to be fully prepared for the elections. There is a press conference addressed by Rajiv Kumar Chief Election Commissioner and Anup Chandra Pandey of Election Commission of India in Delhi in today afternoon.
In a big announcement in Gujarat voting in the state will be done on two phases 1st December and 5th December. Voting results will be declared on 8th December.
Voting on December 1 in the first phase of 89 seats of Saurashtra and South Gujarat. In second phase voting for 93 seats in Central Gujarat and South Gujarat will be held on December 5.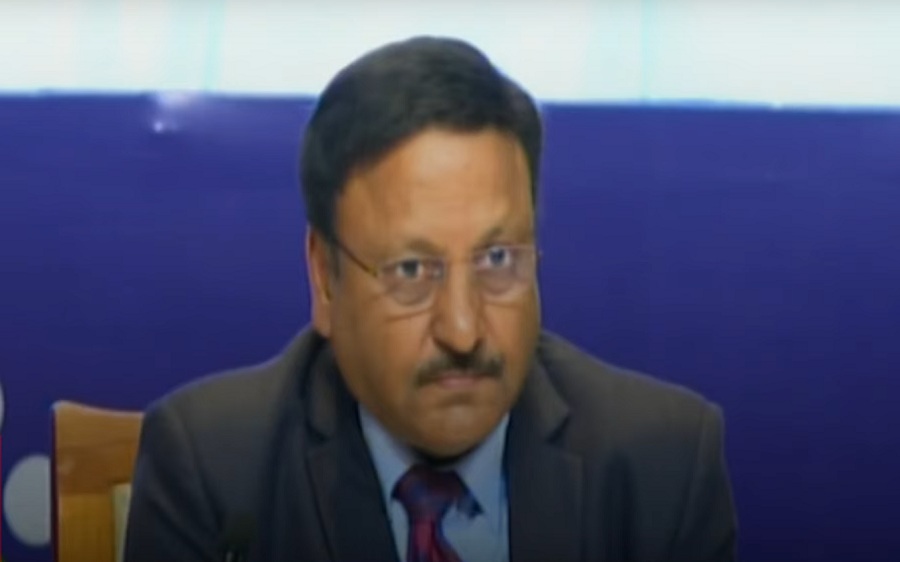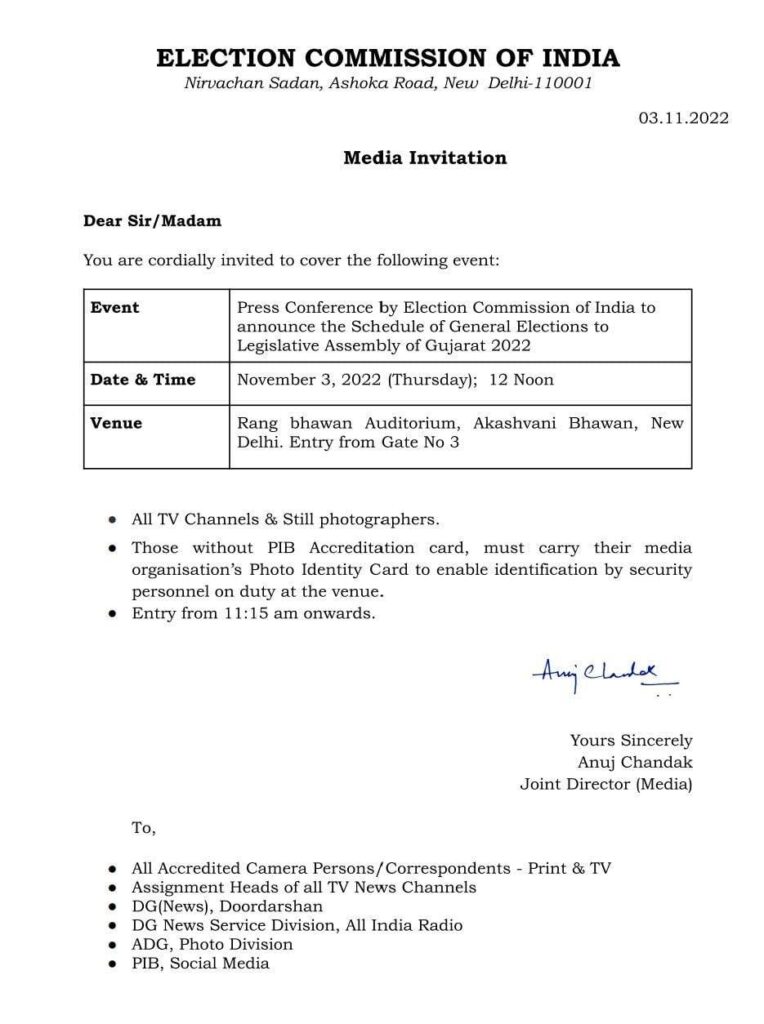 Highlights
4.9 crore voters will vote in Gujarat. – Out of 4.9 crore voters, 4.61 are youth voters, 9.87 lakh voters are above 80 years. More than 10000 voters are above 100 years. About 28 thousand service voters. – Voters above 80 years will be able to vote from home. – Voting will be held at 51782 polling stations. About 948 voters per booth. – 182 model polling booths were set up .