NABARD Gujarat Regional Office has organized a 3 day exhibition-cum-sale event namely, the Sahayog Mela at Sabarmati Riverfront, Ahmedabad during 11th-13th March 2023.
It is the third edition of the annual exhibition-cum-sale event organised by NABARD to provide a marketing platform to more than 250 Rural artisans/craftsmen, Farmers, Self Help Groups (SHGs), Farmer Producer Organisation (FPOs)/ Off-Farm Producers Organisation (OFPOs), Weavers, etc. from across the country.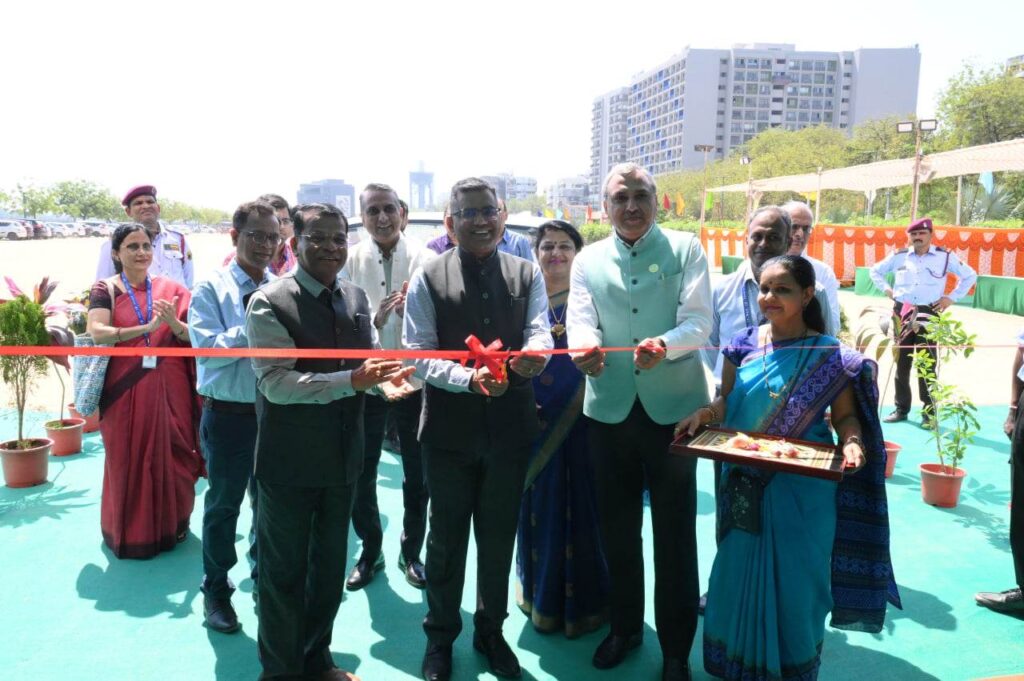 The event was inaugurated by Shri Manish Bhardwaj, IAS, Principal Secretary, Narmada, in the presence of Shri Surendra Rana, CGM SBI; Shri Abdul Gafur Khatri, Padmashree Awardee for Rogan Art; Shri BK Singhal, Chief General Manager, NABARD and other Senior bureaucrats, academicians, bankers and mela participants.

Shri B K Singhal, CGM, NABARD in his welcome address thanked the participants for their fervor and zeal in making the Sahyog Mela a grand event. He appreciated the craftsmanship of the artisans and exhorted Amdavadis to visit the Mela with friends and families and encourage out indigenous arts and crafts. Impressing upon the bustling gifting and marriage industry of India, he proposed a new concept of A2G i.e. Artisans to Gifting for promoting the indigenous crafts. There are more than 120 stalls with products from 20 different States.

Shri Manish Bhardwaj, IAS, in his keynote address, appreciated NABARD for hosting this unique event which not only provides a marketing platform to our farmers, artisans, SHGs but also a chance to understand the liking & taste of urban customers. He also highlighted that on the side lines of Sahyog Mela, NABARD is facilitating B2B tie ups for FPOs, Artisans, Craftsmen, etc. He also requested NABARD to take lead in collaborating the efforts of Government Departments and Bankers and guiding the process of strong and vigorous Marketing ecosystem for rural producers.

The 3rd day of the event would be a Buyer-Seller meet for B2B marketing.