Today on 14th April in Ahmedabad city, on account of Dr Baba Saheb Ambedkar Jayanti nation celebrates Dr BR Ambedkar's 131st birth anniversary. Since 2015 it has been observed as an official public holiday throughout India.
Bhimrao Ramji Ambedkar (14 April 1891 – 6 December 1956) was an Indian jurist, economist and Dalit leader who headed the committee drafting the Constitution.
Upon India's independence on 15 August 1947, the new prime minister Jawaharlal Nehru invited Ambedkar to serve as the Dominion of India's Law Minister; two weeks later, he was appointed Chairman of the Drafting Committee of the Constitution for the future Republic of India.
In Sarangpur area, Statue of Dr Ambedkar was given floral tribute by dignitaries political leaders . Prime Minister of India Narendra Modi, President of India Ram Nath Kovind, vice president of India, Gujarat chief minister Bhupendra Patel paid floral tribute to Dr Ambedkar in Gandhinagar.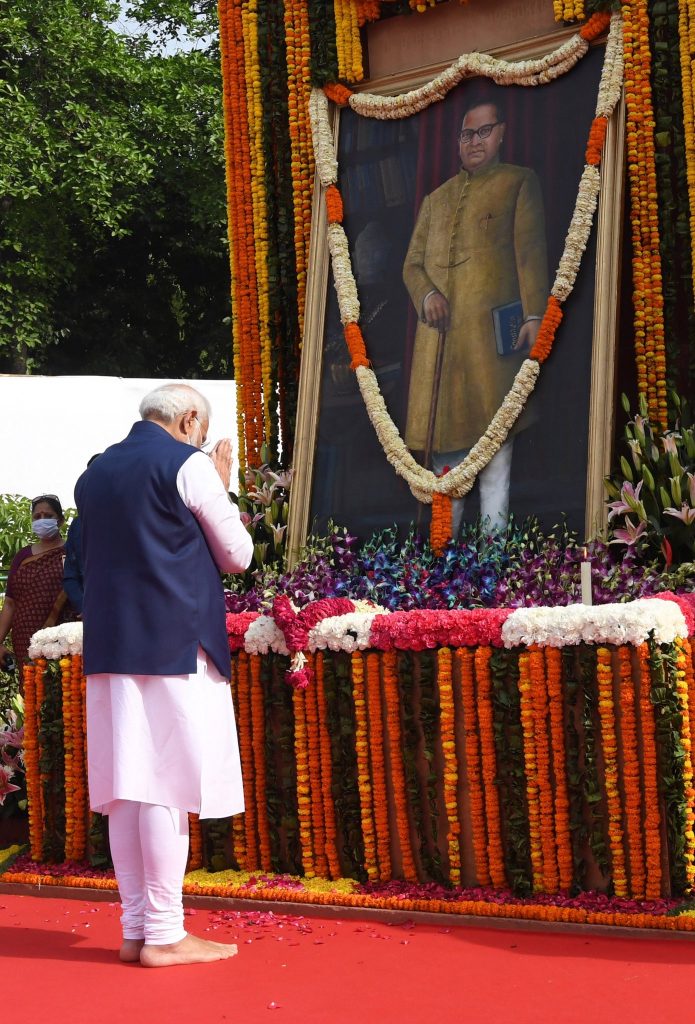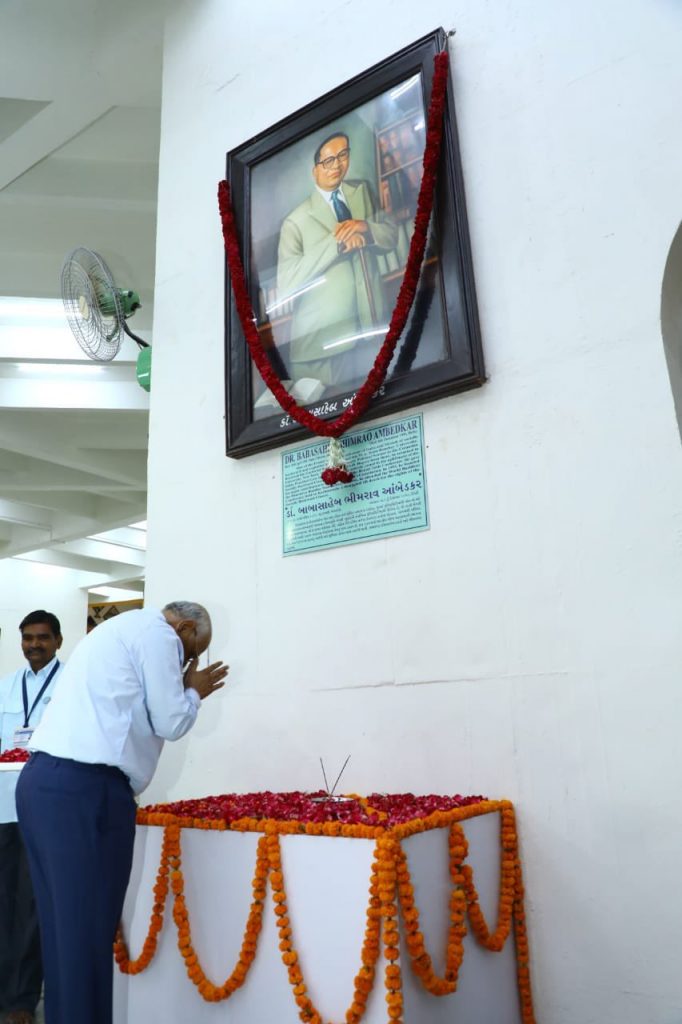 Gujarat BJP President CR Patil appreciates efforts of Dr Babasaheb Ambedkar on Ambedkar Jayanti
Government offices observe holiday as a mark of respect to Dr Ambedkar. It is 131 st birth anniversary of Dr Ambedkar.
Ambedkar Jayanti or Bhim Jayanti is an annual festival observed on 14 April to commemorate the memory of BR Ambedkar.