In Ahmedabad, ISRA INDIAN SINGERS RIGHT ASSOCIATIONS press meet 1st ISRA meeting of singers from Gujarat.
for the benefit of all singers from Gujarat so that they can also get the benefit and get their royalty. Sanjay Tondon, Board of Advisor IRSA briefed media on protection of rights to Singers all over the India.
Many singers including Ashit Desai and other singers were present at the event.
Desai welcomed the efforts of ISRA and Advisor Tondon.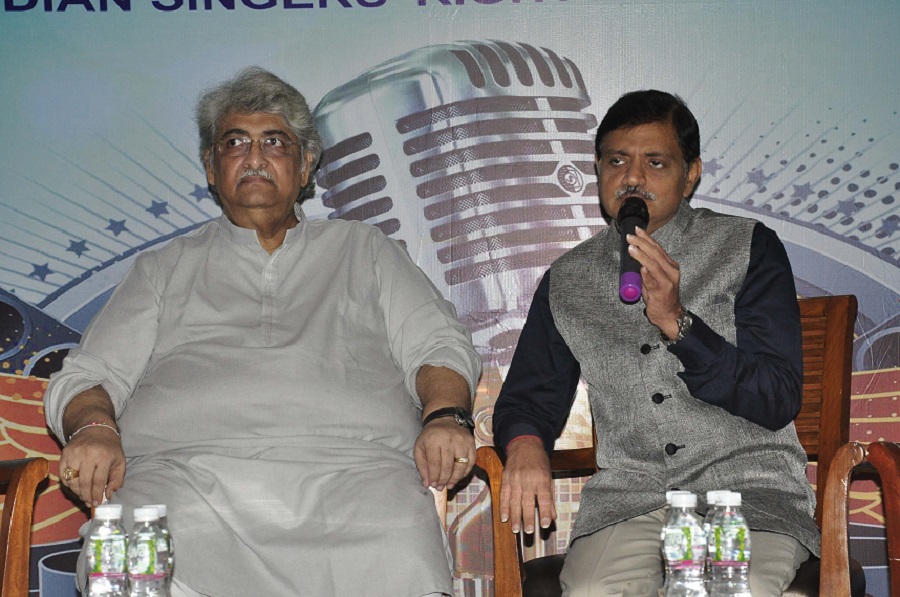 Advisor Tondon said that, strict implementation of legal provisions were made to pass on the royalty to singer. Since 2014 onwards, Royalty worth 1.35 crores was collected from various users.
He narrated exampled of IPL franchisees in paying royalty after injunction from the court. From Brazil alone, he could receive royal of Rs 40 lakhs.
Presently, there are 422 members of ISRA.
In the end, Tondon said ISRA has become practice and no user will be able to play free song without paying the royalty to the singer.
Press conference was held on 2nd October 2018 at  Hotel Courtyard by Marriot Ahmedabad.
Also, launch of Gujarat Chapter of ISRA was announced.
The Copyright Act 1957 (14 of 1957) was amended by the Copyright (Amendment) Act, 2012 (27 of 2012) on and w.e.f. 21st June 2012. By virtue of the said amendments, Singers were accorded a Special Right to be known as the "Performer's Right" on their Performances.
About ISRA:
M/s. Lata Mangeshkar, Usha Mangeshkar, Suresh Wadkar, Gurdaas Mann, Pankaj Udhas, Alka Yagnik, Kumar Sanu, Abhijeet Bhattacharya, Sonu Nigam & Sanjay Tandon with support from M/s. Asha Bhosle, Shaan, Kunal Ganjawala, Sunidhi Chauhan, Mahalaxmi Iyer and others formed the ISRA (Indian Singers' Rights Association). ISRA was incorporated as a Company Limited by Guarantee under the Companies Act, 1956 on 3rd May, 2013.
Thereafter, ISRA filed for Registration as a Copyright Society as per Section 33 of the Copyright Act and received its Certificate of Registration from the Central Government on 14th June, 2013.