Patrons, invited guests at the hotel mixed about 90kg of ingredients to make 2,400 ladoos which were distributed among guests
Ahmedabad, November 7, 2023: Festivals in India are invariably defined by taking up pursuits of happiness amidst the laughter of loved ones and with a feast-like spread of native indulgences. ITC Narmada, a luxury collection property by ITC hotels, just began the Diwali festive season with a ladoo mixing ceremony hosted at the hotel on Tuesday.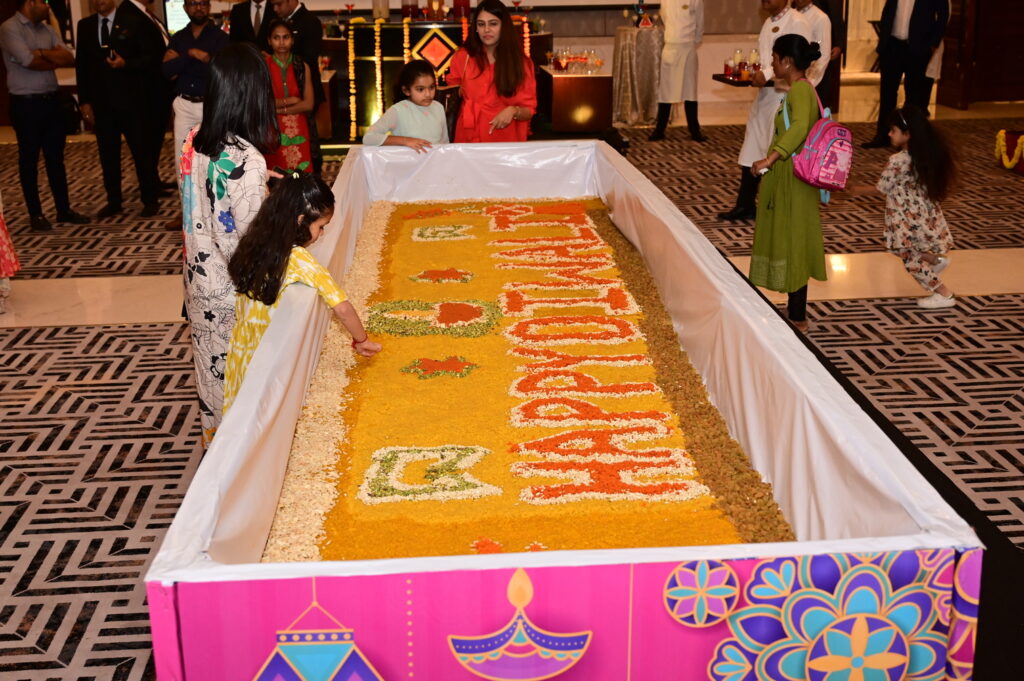 While Christmas Cake Mixing is a commonly organised ceremony, ITC Narmada is bringing in a desi twist to ring in Diwali festivities with the Ladoo Mixing. Ladoos are quintessentially part of any Indian occasion whether it is a festival or a wedding or anything embodying joy! Folding in the nutty sweetness in all things good is undoubtedly a therapeutic joy and all the more when shared with loved ones.
As part of the Ladoo Mixing Ceremony, patrons from the city along with the culinary experts at ITC Narmada indulged in folding and making Boondi Ladoos – a popular Diwali sweet relished by thousands across Gujarat.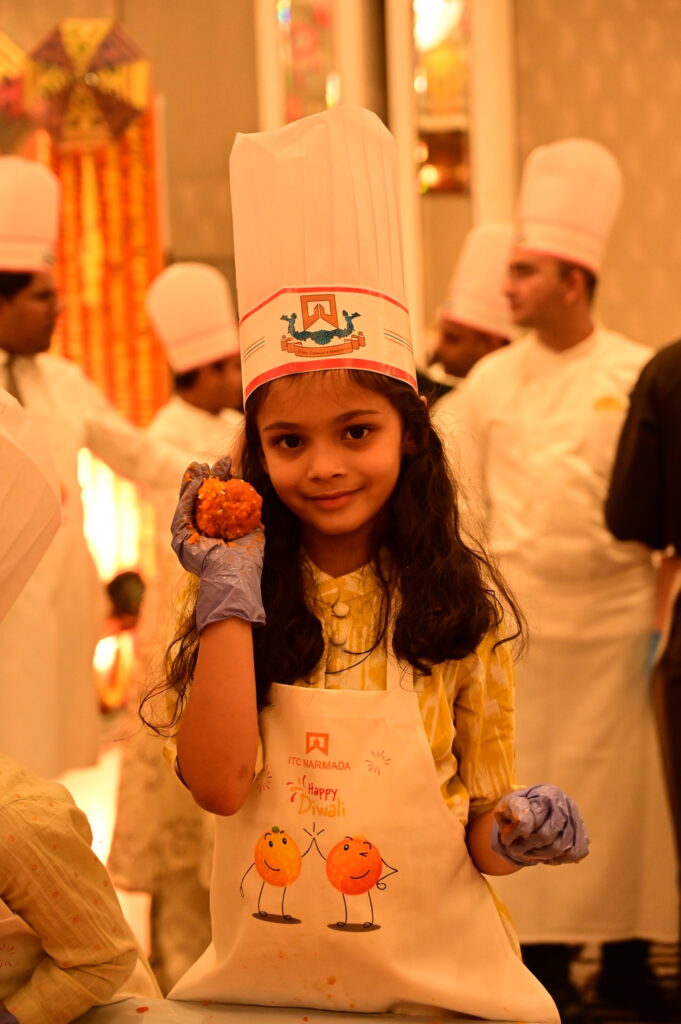 Some 95 kg besan, oodles of desi ghee, 10 kg nuts including pistachios, cashews, musk melon seeds, raisins along with sugar and jaggery and other ingredients were mingled together in a tray at ITC Narmada and folded and rounded into ladoos. Patrons made some 3,200 ladoos using the mixture, all of which were distributed among invited guests, room guests and restaurant guests in the city.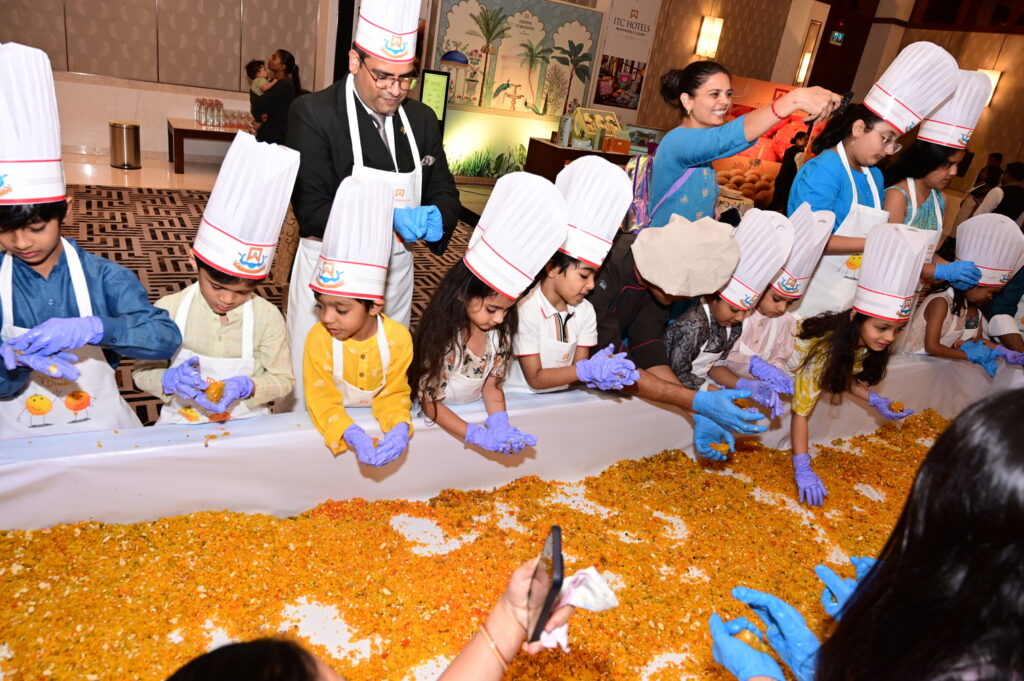 "Being rooted in local traditions is part of the core ethos of ITC Hotels' philosophy. Making sweets and savouries at home ahead of Diwali to receive friends and loved ones, is an age-old tradition slowly fading in the modern urban hustle. The Ladoo Mixing Ceremony held at ITC Narmada, is our humble attempt at bringing back the forgotten ritual of gently making the traditional and native sweets. At ITC Narmada, we are committed to curating unique luxury hospitality experiences for our patrons to truly indulge in festive spirits," said Mr Keenan McKenzie, general manager, ITC Narmada.