Published by Darshana Jamindar
Today "Jan Chetna Rally" was Organized at Rajiv Gandhi Bhawan in Paldi of Ahmedabad.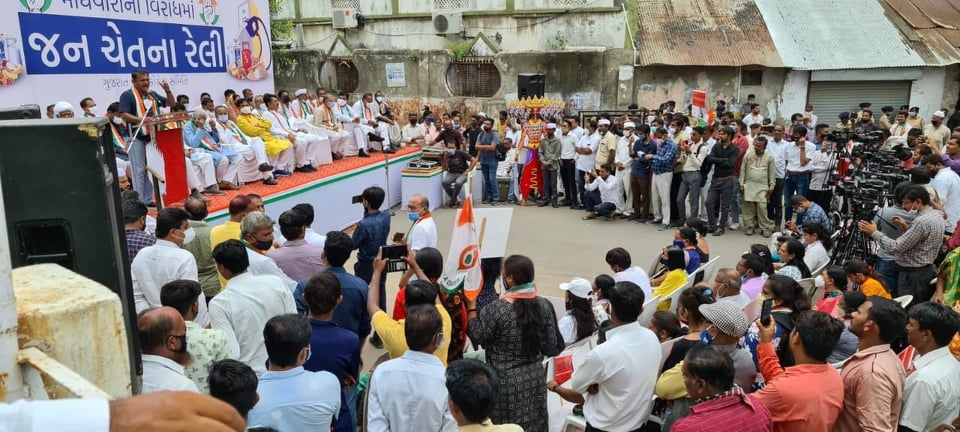 https://www.facebook.com/GPCC.BharatsinhSolanki/videos/290245446192039
https://www.facebook.com/AmitChavdaINC/videos/280414080550543
Gujarat Congress President Amit Chavda participated with Gujarat leaders including Arjun Modhwadia, Paresh Dhanani,Bharatsinh Solanki, Gyasuddin Sheikh and other activists. Jan Chetna Rally was organized by GPCC Gujarat Pradesh Congress Committee to give voice to suffering of the people of state from epidemics, recession and inflation.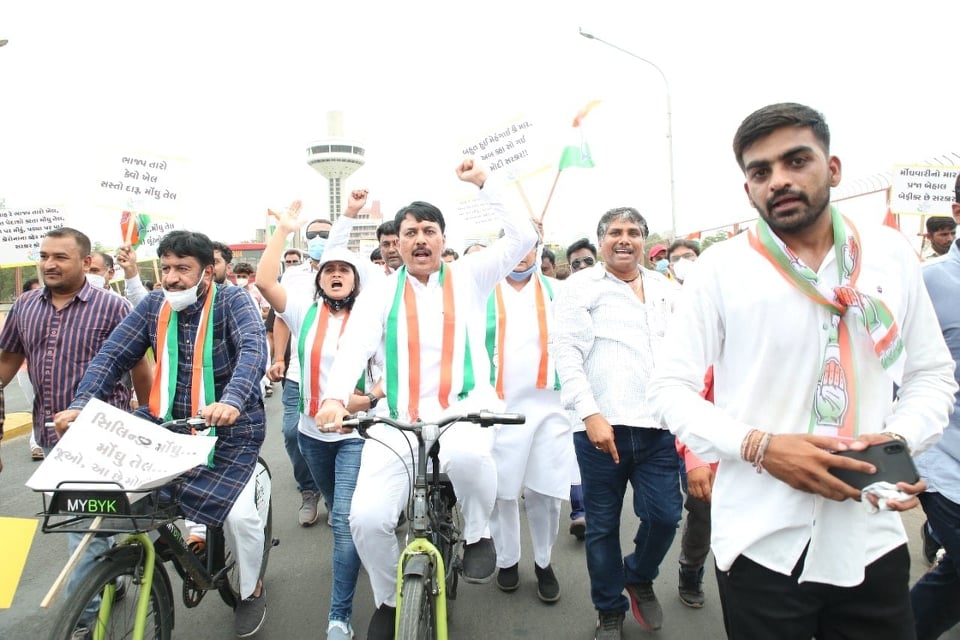 Congress leaders staged demonstrations using placards and banners. Congress leaders ride bicycles in Ahmedabad at GPCC office.

Gujarat has been ruled by BJP for 25 years, BJP has ruled the country for 7 years. Meanwhile, people's incomes have halved, while inflation has doubled. Farmers do not get adequate prices for their farm produce, but people have to buy the same product at three times higher price. Business-employment has collapsed. Education, which used to be free, now has a lot of fees.