In BJP Bharatiya Janta Party MLA from Abdasa Jayanti Bhanushali murder case accused and rival ex Congress MLA Chhabil Patel arrested at Ahmedabad Airport when he returned from USA today.
On 8th January 2 am, Bhanushali was shot dead on board Sayaji Express between Bhachau when he was returning to Ahmedabad from Bhuj.
After murder of Bhanushali in running train, Chhabil had flown abroad giving reason as a business tour.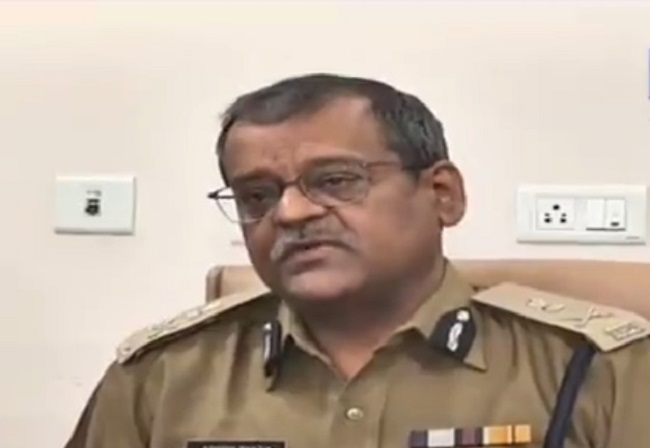 A press conference by Ashish Bhatia, DGP CID was conducted.
Chhabil and Siddharth Patel's statement was recorded by DySP SIT and DIG. Enquiry on how murder conspiracy was made, how he contacted sharp shooters and rekki of the site was done. Motive of murder will be investigated from accused Chhabil. He left India on 2nd January 2019 for Muscat and on 10th January he further went to USA. Accused was staying in New Jersey with his daughter. His son was arrested first and arrest warrants were obtained for Chhabil. His relative was also arrested in a separate case of reiki.
Chhabil's property was attached by investigating agencies, so he surrendered to police and returned to India.
As per police there is enough evidence including scientific evidence, documental evidence and oral evidence against accused. Remaining evidence will be collected after getting him on remand from the court. Chargesheet will be framed after investigation is over.
Primarily political rivalry is considered to be responsible led to Bhanushali's marriage and Delhi based case in which Chhabil incurred heavy financial loss in getting anticipatory bail, added to their rivalry with cases and counter cases. Chhabil was feared of going to jail with increase in number of cases against him. Chhabil was in touch with Manisha, Surjit Bhau and compromise formula being worked out after case on Bhanushali in Surat. Role of Manisha is confirmed in the case and she is being hunted by police. He had gone to meet Manisha in the jail.
He will be produced before Bhuj court and remand would be demanded for investigation in murder case.
It is believed that name of one more political leader from Abdasa will be exposed.