Today in the Monsoon Session of Gujarat Chief Minister Vijay Rupani expressed confidence that the Opposition in state Legislative Assembly could not surround the government. CM Rupani said that the government is ready for all matters. The government has done its best in the time of Coronavirus crisis. The agriculture bill gives farmers the right to sell goods.
Giving a statement before the commencement of the Gujarat Assembly session, Deputy Chief Minister Nitin Patel said that tributes would be paid at the beginning of today's assembly session. Day on the Agriculture Bill. CM Nitin Patel said that farmers can sell their produce in any corner of the country.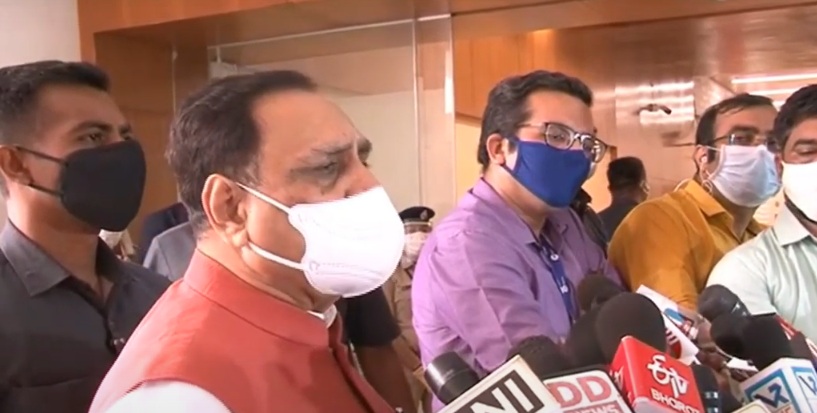 However, Congress MLAs from Dariapur and Jamalpur constituency in Ahmedabad entered the assembly complex with anti-government banners. Both the MLAs have alleged that the government in the state of Gujarat has failed in Coronavirus pandemic. Police are cracking down on people who are unemployed in the state.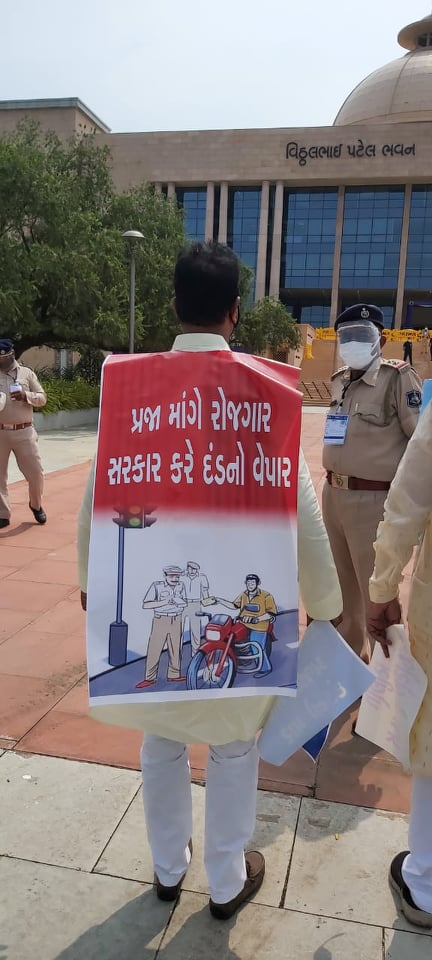 The failed government in Corona has entered the people with a banner like I am beaten. Congress MLA Gyasuddin Sheikh alleged that the government had failed to curb Coronavirus pandemic and targeted the police for levying face mask panelty.