Sima Patel Ahmedabad based artist draws women of her visualisation on Canvas and with perfect strokes portrays women on the Theme of Naritva has a collection of 100 varied paintings in her kitty.
While interacting with media Sima shared that her inborn talent which she left after schooling was resumed with support from her husband after her marriage and she could persue her artwork gain and fulfil her dream.

She has undergone Fine Arts training in Ahmedabad, taken drawing tuition at home. She will showcase 21 new canvases for a one-day exhibition titled 'Naaritva' theme in Ahmedabad city on 23rd April, 2023. She has won many awards for her paintings. Naaritva symbolizes women in different role at every walk of life.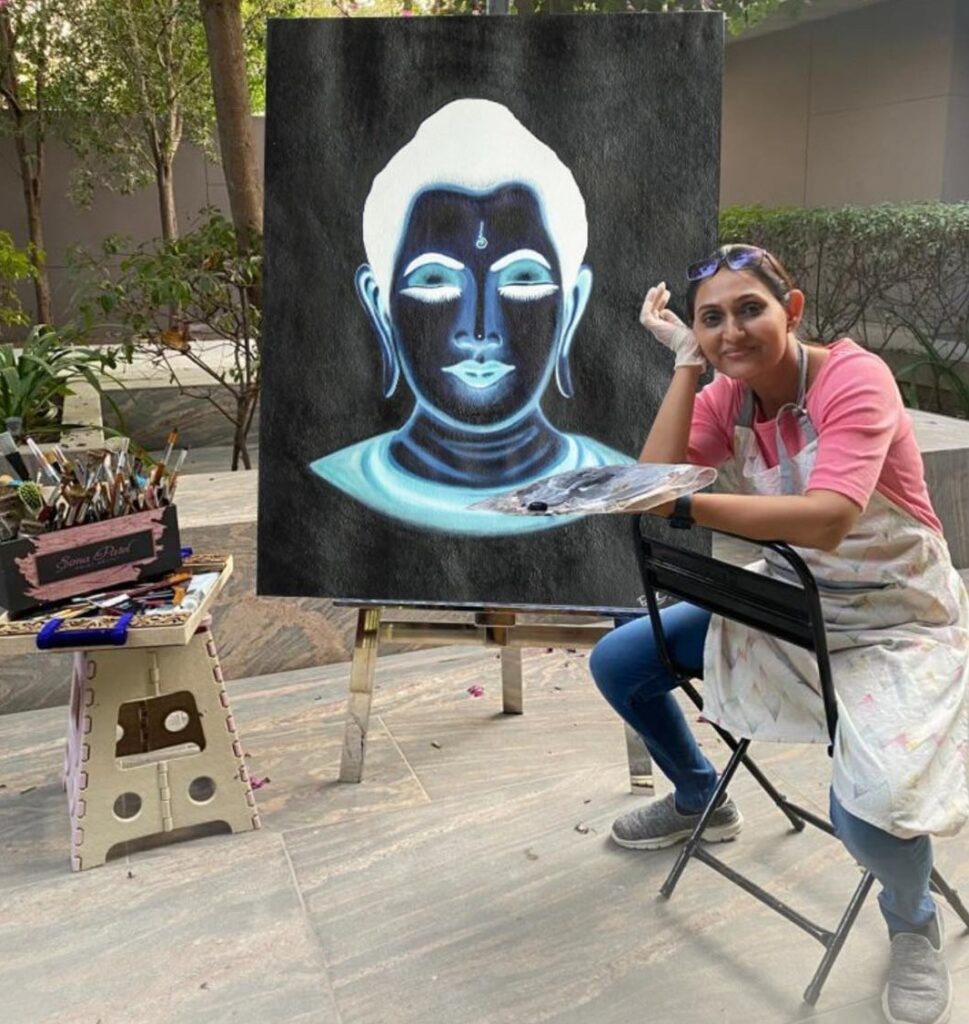 Patel has already created women oriented artwork on different mediums. Acrylic is her favourite medium to paint.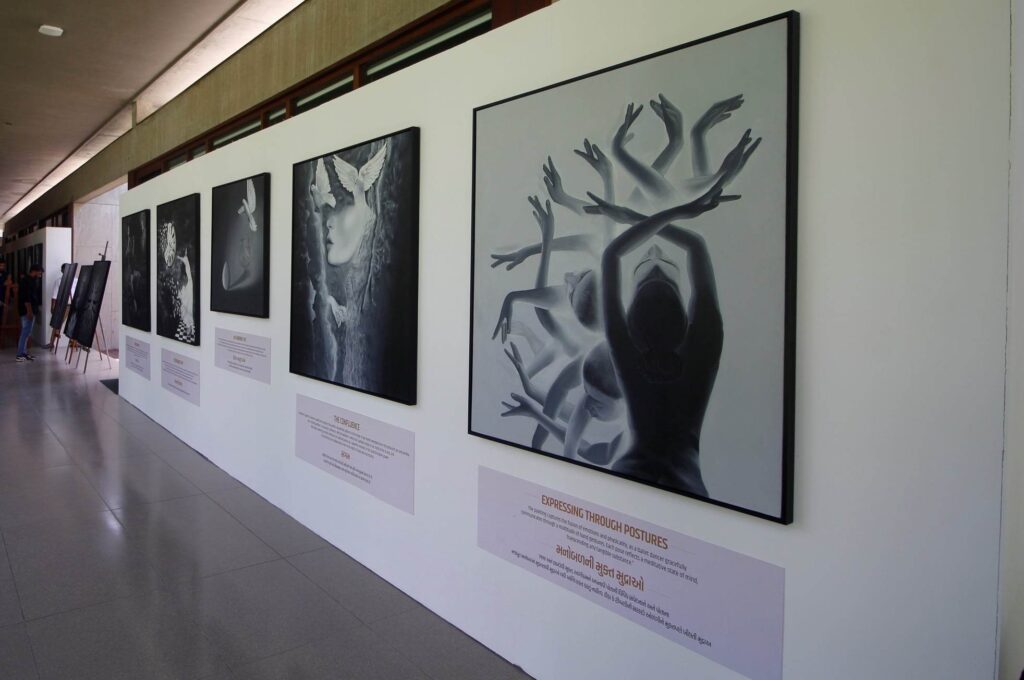 Artist Sima Patel's interpretation of womanhood has come a long way in form of her imagination, and her display of paintings will be live to the world on 23rd April.
As somebody has rightly said, "Art is a necessity – an essential part of our en­lightenment process. We, as a part of this civilized society, might not be able to regard ourselves as being enlightened. without the art."
Sima Patel painted her first artwork when she was almost 8 years old but she could not turn her skills into the profession. After self-realization about her exception skill of art, she pursued a Fine Art course in Ahmedabad and started making modern and commercial art. She has made more than 100 paintings by now in different mediums which includes art in the form of Oil Colour. Acrylic. Pastel. Water Colour. Graphite Charcoal. Poster Color. Soft Pastel. Colour Pencil. texture Paint. Coffee Paints etc. Acrylic being my favorite, is the maximum in numbers out of the lot.
She also participated in World Heritage Contest in Champaner and Ahmedabad Heritage contest where she used to sit at a particular location for hours and paint live. However. the feathers came in the cap recently, when she was awarded with Gold and a Silver medal at a National Level Painting contest orga­nized by Kshitij Art Foundation-Haryana.
Sima Patel's This collection is about every woman of the modern times who battles through daily hustles and forgets to see herself within. Reflecting upon yourself is as much necessary as anything else. Hiding your inner emotions could be harmful as it is very important to express your desires and do the tasks to fulfill them.
On the occasion of reveling her art at the exhibition, she shares, "I personally feel that every woman is capable to go beyond limits to prove her worth and feel free in this cruel world. All she needs is just a little push from her surroundings to get out from the cage of innocence. I am thrilled to invite you to my upcoming art exhibition, Naaritva. The exhibition will showcase my latest collection of paintings that reflect the strength, beauty, and diversity of women. It would be an honor to have you join me for this special event and witness my artwork firsthand. The exhibition will take place on 23rd April 2023, at Marutinandan House."